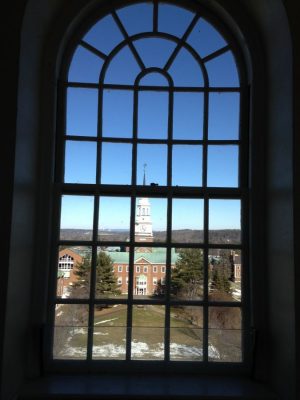 On February 19 of this year, I turned off all my technology and took a "Rebalancing Retreat."
Thanks to the inspiration from my brother Mark who has taken retreats annually for years and to Richard Leider, a 'purpose' expert who suggests in his book, Repacking Your Bags, taking a 'technology-free' day and to use that day to j u s t t h i n k…
My retreat was at a local liberal arts college in a remote room in the chapel tower. My view included the beautiful campus on top of Mayflower Hill in central Maine, to the east towards the coastal mountain range, and to the north up the Kennebec River Valley towards Quebec. Inspirational and fortuitous says my brother the priest. Below are some of my thoughts from that day.
I find myself reaching for my phone to check emails (I must have 20-30 by now from last night) or to send a text to someone… and I realize…the text can wait, it really is not that important they receive this text at 8:45 a.m.
[Read more…]

about Technology free retreat – What a great day!