Why not? Boomers have driven the economy since we were born. Our love of toys in the 50's & 60's created many new companies. You are welcome Hasbro, Fisher-Price, Legos, and Mattel.
With 10,000 Boomers nationwide turning 65 daily across the country, we are facing a labor shortage crisis everywhere. Here in Maine, nearly a third of the population is in the Boomer age range. Some states are worse than others, but nationally 47% of the labor force is 55+ during the decade 2006-2016. The growth in the labor force for ages 16-54 is less than 1%! YIKES! Houston, we have a problem.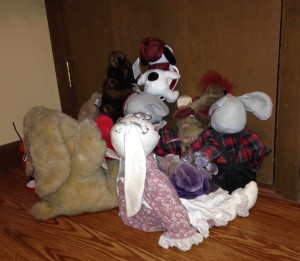 A career expert, David DeLong calls them "piling up at the door".
Here in Maine, the total labor force is 700,000 and with 411,000 people aged 45-64, they will be leaving the workforce in the next 2 decades. Match this with 302,000 residents under the age of 20 years old, this could be a gap of 109,000! And Maine is typical of states across the U.S.
Companies across the nation need to find ways to encourage Boomers to stay in the workforce longer and use their collective historical knowledge, work ethics, and general wisdom to keep the economy going.
Growing old ain't what it used to be. Here are four converging forces identified by a Merrill Lynch and Age Wave Research paper.
Increased life expectancy, which has produced a retirement that can last 20 years or more

Elimination of guaranteed pensions for most workers, shifting the burden for funding retirement from employers to individual retirees

Recent economic uncertainty, which has been a wake-up call for many people that some additional income can make retirement far more financially sustainable

Re-envisioning later life, as boomers seek greater purpose, stimulation, social engagement, and fulfillment in retirement
There used to be work-life and then retirement because people died earlier and were not as healthy in their old age, partially due to the physical nature of work back then. As we look at occupations in decline, you see that many require physical strength. Growth occupations are often in areas that require critical thinking, problem solving, decision-making, and analyzing data areas. We Boomers can do this.
Boomers in general are healthier, more highly educated, 25% have adult children living with them, and they often want to leave a legacy, creating a driving force to continue work at some level. Sometimes they want to work to make money and sometimes just to stay active and be social.
Now there really are four different phases to the retirement roadmap:
Pre-retirement (when they are thinking about what's next)

Career Intermission (when they take a year or two off)

Re-engagement (back to part-time / full-time paid or non-paid work

Leisure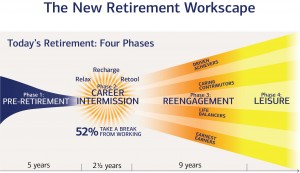 Picture from A Merrill Lynch Retirement Study, conducted in partnership with Age Wave
Companies should work on strategies that focus on reaching Boomers in the first 3 phases while considering the values that are most important to Boomers.
What they often want are:
a more flexible schedule

more fun / less stress

to experience / learn new things

to pursue a passion or interest

use existing skills

make money

a work-life balance

and of course, there are more…
As companies think about these strategies they should take into consideration the four types of people who want to re-engage as identified by the Merrill Lynch study. I think the "Driven Achievers" and the "Earnest Earners" will be the easier ones to retain as they really want to work and make money. The ones that will take more creativity from companies are the "Caring Contributors" and the "Life Balancers".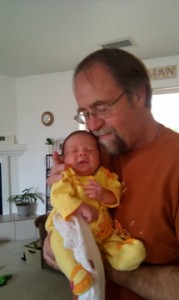 "Caring Contributors" often end up working with non-profits or are willing to volunteer. Companies might consider offering mentoring programs to these folks. Are there ways to use these people with 40+ years experience and knowledge to help mentor a much younger work force? Ways to help keep the company culture intact? What about providing specialized training and developmental programs? These folks love alumni associations 🙂 so create a company alumni group and keep in touch with them.
For the "Life Balancers", companies will need to look at flexible and part-time offerings that may include benefits to entice them back. These folks want to keep working, often for the friendships and social connections, and may need the extra money. Some companies like Cianbro offer flextime, compressed work schedules, job sharing, telecommuting and more WITH benefits.
AARP has recognized many companies for their Encore Opportunity Awards. If you are looking for more examples, check out Encore.org who has highlighted many companies efforts to retain Boomers..
So what to do?
First off, Boomers need to be able to articulate what they bring to companies. My five recommendations to Boomers are:
Be clear about what you want to do with your time when you leave full time employment. Do you want to stay in the field you have worked in or do you want to get into something else?

What are your values? Do you want to work for the social connections? Want time off to visit grand kids? Travel? Volunteer?

How much money do you need or want to make?

What skills and value to you bring to the table?

The clearer you are with this, the more likely you will find a company that wants YOU.
Secondly, companies need to look at ways to keep Boomers in their companies longer and / or to attract them to work there. My three recommendations to companies who are facing a labor shortage due to Boomers leaving.
Start talking to people in the Pre-Retirement phase. Make sure they know the issues they face and that you are willing to discuss options.

Think strategically about the three main phases facing most Boomers (Pre-retirement, Career Intermission, and Reengagement).

Think strategically about the different motivations facing Boomers and what your company can do to attract them.
Remember, Hasbro, Fisher-Price, Legos, and Mattel created major companies by meeting the needs of Boomers, you can too. And we will drive the health care & leisure economy for the next 20 years.
What are your thoughts on this?
———————————————
Note: If this topic interest you, we have a 5 week online seminar for career practitioners called "Working With Boomers To Reinvent Retirement".
Jim Peacock is the Principal at Peak-Careers Consulting and writes a monthly newsletter for career practitioners. Peak-Careers offers discussion-based online seminars for career practitioners focused on meeting continuing education needs for CCSP, GCDF and BCC certified professionals as well as workshops for career practitioners and individual career coaching.
Sign up here to receive my TOP 10 TIPS WHEN WORKING WITH AN UNDECIDED PERSON. You can also receive the career practitioners newsletter which includes a variety of career topics, industry news, interesting events, and more.