One of the first things I did when I went full-time into Peak-Careers Consulting is I created an Advisory Board. I sought people who could give me feedback on my blogs, monthly newsletters, and general feedback. I appreciate all the time these people have given me over the years.
Rees Hughes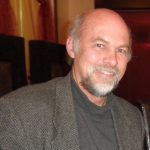 Rees Hughes spent his career in higher education working at the University of Kansas, Seattle University, and Humboldt State University (California) in a variety of staff and administrative roles including responsibility for career services.  He has a M.S. in Guidance and Counseling and a PhD in Higher Education and has written about the linkage between the educational system and the labor market in East Africa and South Asia. He has been a Fulbright Scholar in Sri Lanka and Russia. Now he is re-imagining life in what he calls 'The Third Age'.
Jim's comment: I wanted Rees on my Board because I have known him since 1981 and he has been a kindred spirit, backpacking buddy, and a mentor in my work in higher education. I value his insight as he has been so important in my work life and personal life.
---
Sabrina Woods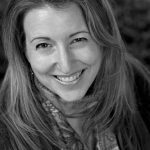 Sabrina Woods has 15 years of experience as an Associate Director in Career Development at Northeastern University (NU).  In her role at NU, Sabrina works with freshmen through alumni, assisting individuals with choosing a major, finding internships, after graduation job search and major career transitions. Beyond her work at NU, Sabrina has presented at conferences such as the NCDA, Maine CDA, EACE, SUNY CDO and was a board member for the Career Counselors Consortium for 7 years. Through her private practice, Sabrina has the joy of running trainings for fellow career services professionals, and presents workshops for other universities including at Harvard, Tufts, MIT, and RISD. When not working with clients or teaching, Sabrina loves to hike, bike and head to a yoga class. For more details: www.sabrina-woods.com.
Jim's comment: I met Sabrina originally online in various LinkedIn groups and I set up a skype to get to know her better. I asked Sabrina to be on my Advisory Board because she has fresh ideas on how to use LinkedIn and a great perspective on how to use social media to gain exposure for my business. Like me, she also works part-time at a college and has her own consulting business. I'll often speak with her about ways to improve my services.
---
Kim Gustafson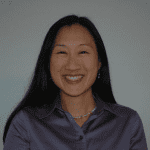 Kim thrives on facilitating connections between individuals and the resources that best meet their preferences and needs. She serves as Scholarship Director for the Senator George J. Mitchell Scholarship Research Institute where she oversees the Mitchell Scholarship selection process, as well as career and personal development programming. Kim previously spent many years working in the admission and career development departments at Bates College. She graduated from Middlebury College with a Bachelor of Arts degree in East Asian Studies, and she is certified as a Global Career Development Facilitator.
Jim's comment: With Kim's background in career services in higher education, she has been a natural fit for my board. I truly appreciate her positive, upbeat attitude, but most importantly, I appreciate her honest feedback she has given me over the years. Getting constructive criticism is key as a way to improve myself and my business.
---
Rich Grant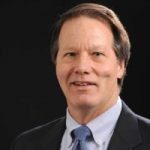 Rich is a Global Career Development Facilitator (GCDF) who has worked in higher education since 2004. Rich has served in various capacities in colleges and universities, such as director of career services, director of business graduate programs, internship coordinator, and career adviser. He is also a freelance writer who has written on his own blog and for YouTern.com.  Rich has presented at state, regional and national career services and internship conferences. He discovered Twitter in 2009, and after muddling around for a year, Rich realized ways to use it more effectively.  For more information about Rich visit his LinkedIn profile and follow on Twitter.
Jim's comment: Rich is a highly skilled writer who has really made me a better writer. He is great about editing my blogs and newsletters and I enjoy his wonderful witty humor. He has been instrumental in getting me to embrace Twitter as well.
---
Mary Sweeney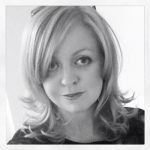 Mary became a career counselor by accident when she did an internship in Career Services at Georgia State University. She fell in love with her role and decided after graduation with a counseling master's degree, to pursue higher education. Mary is a Career Counselor at Boise State University where she works with students and alumni on major/career exploration, internships, and job search. She also spends time engaging in LinkedIn discussions and Twitter Chats. Prior to her career in Higher Education, Mary spent over seven years as a behavioral specialist in the Autism community.
Jim's comment: I met Mary in a number of tweet chats and on LinkedIn. In 2015 she was vacationing in Maine so we had lunch. It was great to meet her F2F. I realized that I really needed a younger perspective on my Board. Someone who could represent the millennial thinking and who is tapped into social media like she is.
---
Jordan Bell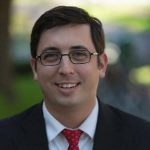 Jordan Bell has worked in career services for 8 years at institutions of higher education, currently working at Columbus College of Art & Design where he facilitates and designs the college's approach to career education and student professional development. He has also worked at Bowdoin College, Carnegie Mellon University and Colby College in various roles including advising, employer relations, program management and event management. He received his M.Ed in Higher Education Administration from the University of Pittsburgh and has an undergraduate degree in Media Arts & Studies from Ohio University. He enjoys utilizing a creative approach to career development by infusing media and design thinking into career education. You can also hear him on his podcast, "First, You Hustle" for creative job seekers.
Jim's comment: I met Jordan when I was working part-time at Colby College Career Center. I was impressed with this young man from day one. Jordan was the person in the career center I ALWAYS went into visit when ever I was on campus. He is smart and creative and has a great sense of humor. I really needed someone on my Board that has some tech savvy, in particular with podcasts and webinars. Jordan's background with radio and now his podcasts experience are great additions to the Board.