Bret Anderson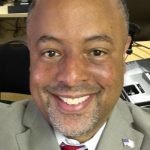 Instructor: Career Readiness for Justice-Involved Citizens: Factors, Methods, and Insights. Bret Anderson, Ph.D. is the President and principle instructor of h2 Communication, LLC, which is a veteran-owned small business that provides career development and leadership training and education services for a variety of industries. Dr. Anderson is a certified Offender Workforce Development Specialist and Offender Employment Retention Specialist. He has worked with incarcerated veterans since 2004. Full Bio
---
Meg Gerry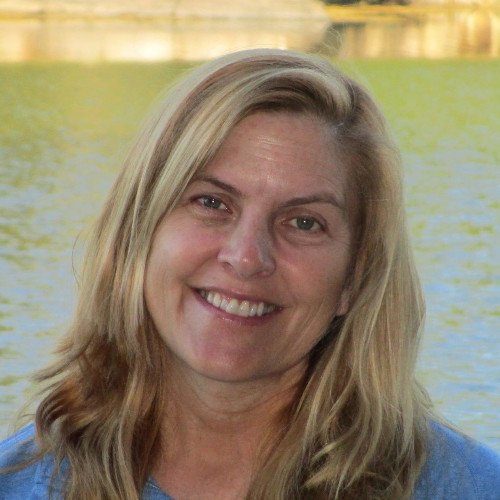 Co-Instructor for the Facilitating Career Development (FCD) class. Meg Gerry is an experienced Certified Career Services Provider (CCSP), Global Career Development Facilitator (GCDF) and Academic Advisor that manages a private practice, Academic & Career Advising Services, LLC, based in Kennebunk, Maine. You may visit that website here: Link
Meg is a member of the Adjunct Faculty at the University of Maryland-Global Campus, UMGC where she teaches Career Planning Management and Program and Career Exploration.
Meg created and co-hosts the popular podcast called All Things College and Career where Meg and her cohost, Bobbie, interview College & Career Experts as well as professionals currently working in their field so listeners can learn what a typical day is like on the job, the advantages and drawbacks of an occupation and what sort of education and training is best to break into the field.
Meg is also a nationally trained FCD Instructor.
Memberships include: NCDA, MCDA, NACADA and the NACAC.
---
Rich Grant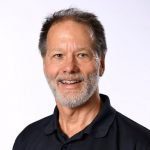 Instructor: Uncovering Social Media's Hidden Gems. Rich Grant is a Global Career Development Facilitator who has worked in higher education since 2004 and college career services since 2009. Rich was formerly a corporate planning analyst and a freelance writer and editor. Rich has written several articles and blog posts with career advice and has presented at state, regional and national career services and internship conferences, including several presentations on LinkedIn and Twitter. He's used Facebook and LinkedIn since 2006, joined Twitter in 2009, and has used social media in previous job searches. For more information about Rich visit his LinkedIn profile and follow him on Twitter.
---
Patricia E. Harding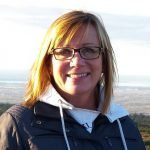 Social Media Specialist. Patricia is a semi-retired adult educator who is skilled in writing, editing, and social media. Her career in Maine Adult Education included stints with a non-profit agency, The University of Maine, and RSU 54/MSAD 54 Adult and Community Education in Skowhegan. She is also a Peak-Career's Facilitating Career Development course alumnus. In 2013, she moved to Juneau, Alaska, where she worked for SERRC-The Learning Connection teaching reading, writing, English language, U.S. Citizenship, and computer skills to adult learners. In her free time, Patricia enjoys traveling, writing, reading, gardening, and golfing.
---
Bob McIntosh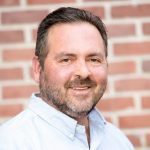 Instructor: LinkedIn: Advancing Your Skills. Bob McIntosh, CPRW is a career trainer and coach who leads more than 15 job-search workshops at an urban career center, as well as counsels job seekers on every aspect of the job search.  His colleagues rely on Bob to critique their clients' LinkedIn profiles and conduct mock interviews. In addition, Bob has gained a reputation as a LinkedIn authority in the community where he leads workshops for non-profit and for-profit organizations.  Job seekers from across the state attend Bob's  LinkedIn workshops.  His greatest pleasure is helping people find rewarding careers in a competitive job market.  For enjoyment, he blogs at Things Career Related and contributes to Recruiter.com.  Follow Bob on Twitter and connect with him on LinkedIn.
---
Jessie Parsons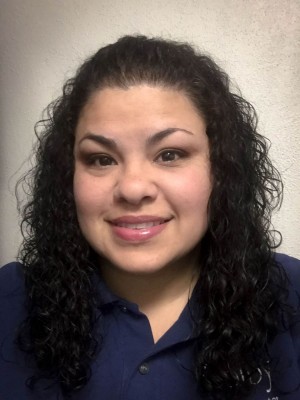 Virtual Assistant. Jessie Parsons is Peak-Careers Virtual Assistant. She currently works full time at Colby College as the Purchasing Technician for the Information Technology Services Office. Jessie received her B.S in International Business from California State University, Long Beach and her MBA-HR from Thomas College. Jessie also spent a summer interning in the Career Center at Thomas College. While not busy working at Colby and for Peak-Careers, Jessie enjoys spending time with her friends and family, especially her daughter Jocelyn and husband Robert.
---
Kristen Garceau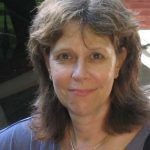 Instructor: Educational Choices After High School. Kristen has taught the Facilitating Career Development (FCD, formerly known as CDF) training course for the National Career Development Association for many years. She brings a practical approach to career development working with workforce development clients, business partners, educators, and K-16 students.
Her projects include the extensive development of career resources and materials for clients at Capital Area Michigan Works!, and a UAW/General Motors Partnership. She has developed career resources with educational clients at the Genesee Intermediate School District, the Ingham Intermediate School District, Michigan Occupational Information System (MOIS), and Michigan Virtual University.
She is currently a career-readiness coordinator for the Kalamazoo Regional Educational Service Agency and an instructor at Kalamazoo Valley Community College teaching Career Decisions, First Year Experience and College Success Strategies courses. Kristen holds a Masters Degree in Educational Leadership with a focus on Curriculum and Instruction.