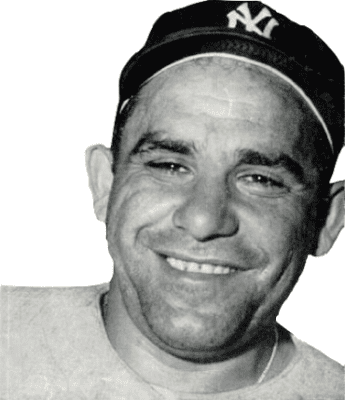 "The future ain't what it used to be." Yogi Berra
"Retirement ain't what it used to be." Jim Peacock
First off, 'retirement' is clearly not the correct word. I don't think we have found the right word yet but they also didn't know what to call young people in their teens in the early 1900's until a psychologist studied them and came up with "teenager" sometime in the 1920's.  *(Did you know that it was the automobile and the freedom it gave this age group that helped create "teenagers"? That and the fact that many people moved from rural farm life to a more urban manufacturing life).
What we are calling this retirement time period ranges from 3rd Age, The Third Quarter, Graduation, Commencement, Encore Career, The Bonus Years, and more. I prefer to call it "rebalancing" (Read my blog on rebalancing). Why? Because I don't see this as a time to end (retire), begin, or change –but more as a transition that requires rebalancing your values, interests, passions, time, and energy. But as the 76,000,000 Boomers wander into this new developmental stage, psychologists and sociologists will be studying the traits that make up this stage in our lives. We just need to wait until they figure us out 🙂 Listen to Jane Fonda talk about this new adult developmental stage. Yes, seriously, it's Jane Fonda and it's very good —TEDTalk.
I approached a number of local financial planners to see if they would be interested in partnering as a way to provide a more holistic approach to this time with their customers. Financial planning and life planning together: "no go". They aren't ready for this revolution yet here in Central Maine. I do know other career coaches that have found success working with financial planners, but the ones in my area are not ready…just like most Boomers are not ready to face the issues of dealing with the second adult lifetime they have in front of them.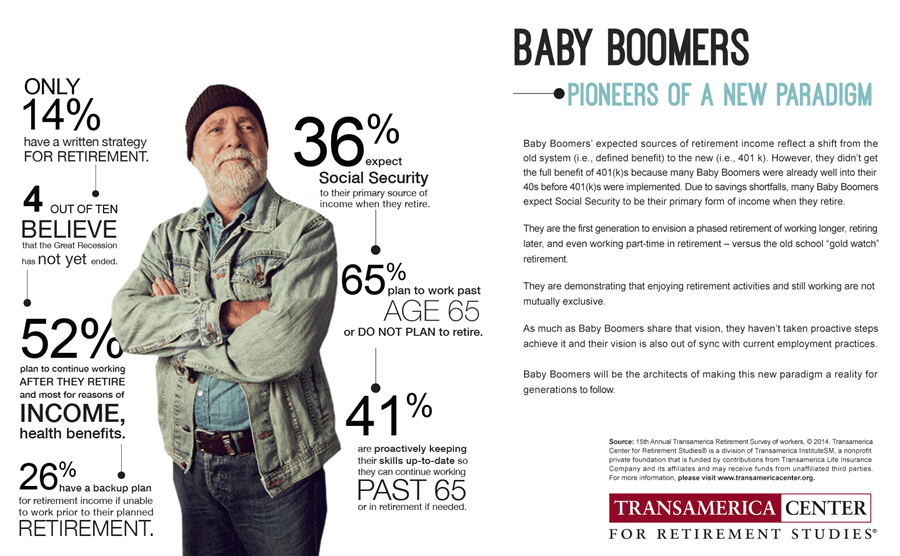 Many Boomers are looking at retirement like "this is going to be easy" because they have been looking forward to it for so long. But what about the money? Do they have enough to live comfortably? If so, what are they going to do with all the freedom and flexibility they now have? How are they going to replace the social aspects of their life that work gave them?
One of the things people often miss about work is the social side it brings to their life. Even if they don't like some of the people they work with, it is still social and gives them something to talk about, think about, react to. What are they going to DO with the 2080 hours every year that is now available to them? Clean the garage and watch "I Love Lucy"? That is a LOT of "I Love Lucy" to watch!
Besides the social and timepiece to this puzzle, most Boomers (and most people in general) are searching for a sense of purpose. What an opportunity we have to devote some of our 2080 hours to finding meaning and delivering on it too.

Note: I recently enrolled in a free online class on Finding Purpose which was awesome. Check out Richard Leider's Living Your Life on Purpose class here.
I believe that Boomers are just now beginning to see the importance and value of preparing for this new development age in our lives. As career practitioners and coaches we need to be ready to help this population identify their values, passions, and interests in order to determine where they want to spend their time and energy in this very productive time in their lives. Here is a quote from Dr. William Sadler who has been writing about this topic for years and who teaches a Senior College class.
"Based on students in my class, I find those retired recently have not thought about what retirement might offer them… I've encouraged people to think about a transition, where they ease into a lighter schedule – and the transition can last decades. I also encourage them to think about longevity – if they are 65, retirement might last 25-30 years or more. So what do they plan to do with all those years? That's a tough question, and most students don't come up with anything like a reasonable answer until the end of the course, 8 weeks. Also, they need to realize that their answer now will need constant review."
William A. Sadler, Ph.D. Professor of Sociology and Business Holy Names University, Oakland, CA
So…my advice to you is keep reading, learning, and thinking about what you can do to help people figure this out and get ready for this adult lifetime developmental stage.
What are your thoughts on working with Boomers?
Note: A great book for working with Boomers is Live Smart After 50. Read my review here.
If you are interested in discussing this topic further, you might be interested in my 5 week, discussion-based online seminar for career practitioners called Working with Boomers to Reinvent Retirement.
If you are interested in understanding transitions better, check out this discussion-based online seminar, Understanding Transitions.
*Special thanks to Bill Sadler who summers in Maine and I had the pleasure of having lunch with one day this fall.
William A. Sadler, Ph.D. Professor of Sociology and Business Holy Names University, Oakland, CA Author: THE THIRD AGE: Six Principles of Growth and Renewal after 40 CHANGING COURSE: Navigating Life after 50 (with James Krefft) WHY RETIRE? Career Strategies for Third Age Nurses (with Fay Bower)
Jim Peacock is the Principal at Peak-Careers Consulting and writes a monthly newsletter for career practitioners. Peak-Careers offers discussion-based online seminars for career practitioners focused on meeting continuing education needs for CCSP, GCDF and BCC certified professionals as well as workshops for career practitioners and individual career coaching.
Sign up here to receive my TOP 10 TIPS WHEN WORKING WITH AN UNDECIDED PERSON. You can also receive the career practitioners newsletter which includes a variety of career topics, industry news, interesting events, and more.