Each year I devote my December newsletter for career practitioners to my book reviews. While reading books I like to jot down notes and possible things to do generated from the reading and then I write short reviews on my Book Blog. I read a mix of professional books and fun books and you can see how eclectic I am by going to my book blog.
I encourage you to read professional books, magazines, journals, or blogs as a way of expanding your own professional development. Reading professional articles or books is just one way that you could learn something new or discover a different way of doing something you've been doing for long time. Ultimately I hope that I will learn something to help my clients or my students.
Another advantage of reading is to slow you down and take you away from the often over-stimulated technology world that we live in. So much of the information on the web Is written in short messages, which are more like "sound bites" and a longer journal article or book will really help expand and stimulate your thinking.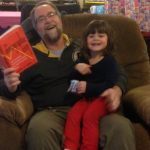 I challenge you, and myself, to carve out time each day and break away from the technology at work to read for 15 minutes, 30 minutes, or an hour each day. Let's make a commitment to improve ourselves and our professional community.
2014 Book Review Newsletter http://bit.ly/peakcareersbook2014
2015 Book Review Newsletter http://bit.ly/peakcareers28
If you'd like to sign up for my monthly newsletter for career practitioners please go to www.peak-careers.com
——————————-
Jim Peacock is the Principal at Peak-Careers Consulting and writes a monthly newsletter for career practitioners. Peak-Careers offers discussion-based online seminars for career practitioners focused on meeting continuing education needs for CCSP, GCDF and BCC certified professionals as well as workshops for career practitioners and individual career coaching.
Sign up here to receive my TOP 10 TIPS WHEN WORKING WITH AN UNDECIDED PERSON. You can also receive the career practitioners newsletter which includes a variety of career topics, industry news, interesting events, and more.