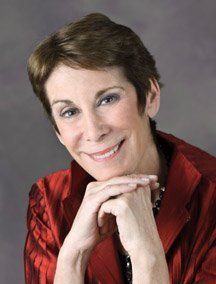 November 2, 2016
This is a summary of my interview with Dorian Mintzer a Therapist, Life and Retirement Transition Coach, Relationship Coach, Executive Coach, Teacher, Author and Speaker. She works with individuals and couples and help them navigate pre-retirement and retirement transition issues. She also consults with Financial Planners and other professionals to help their clients and is an author of a number of books on retirement.
Dori has enrolled in a two of my online seminars, Working with Boomers & Transitions. It has been a pleasure to get to know her. She started a monthly webinar series interviewing various people who work with this population, called Revolutionize Your Retirement. I've listened to a number of them and they are always very interesting interviews. Learn more at her website.
TRENDS
I asked Dori what her thoughts are on TRENDS in career coaching boomers. She talked about the changing world of work we live in today and how if Boomers want to work, they need to let go of what work was and really understand what the world of work is now. Work now often involves technology and Boomers may need to improve their tech skills along with realizing there are more service jobs than before.
We also talked about the fact there are more temp jobs, short-term & project-oriented jobs than ever. This is great if a person does NOT have to work, but for some people, they will NEED to work into their 60 & 70's. The challenge is to get people to realize they may feel like they need a 40 hour week/year long position, but they really should consider part-time project work. Temp work can often develop into more substantial work and sometimes two part-time jobs will actually be better for some people. Often times working with staffing agencies can be a great option.
The worst thing for many people is having no work and inactivity or interaction with others. It affects self-esteem and confidence and many employers do not like hiring the long-term unemployed. So even volunteering can be a real positive game changer for many people. For career/life coaches our job is often helping clients reframe their situation and help them consider all possibilities such as volunteering, temp work, and finding other ways to interact with people (i.e. playing cards, going to social events).
Dori also feels strongly we need to deal with the many myths about aging, including having coaches face their own possible biases in ageism. Ageism is everywhere in our society as we seem to really look at "youth" as the ideal. It is seen in commercials and in our language we use. Saying "60 is the new 40" is a subtle bias toward younger people. Younger is better. It should simply be "60 is the new 60".
Other myths out there are Boomers are not trainable in technology and new systems. Boomers clearly still CAN learn new things and often do. They may learn in a different way, at a different pace, but the results are Boomers can learn. They did not grow up with technology but they can learn it, and they do.
Coaches really need to help reframe their clients message to a more positive statement such as "....40 years of experience, flexible, loyal, wise, produce quality work, and have a historical knowledge of work." Now that is a very different message than what many Boomers carry with them. It really is how the client's frame up their experience and what they bring to the company, value added.
RESOURCES
Our next discussion, I asked Dori about what her favorite resources are for working with this group. She talked about a number of resources that you may want to check out. I've included five of the many she referred to here. Dori is a wealth of information and knowledge on this topic!
OBSTACLES
I wanted to know what Dori thought the major obstacles are working with Boomers and I think we covered a few of them in the trends section above (myths, new world of work, etc) but we ended our talk with these two points.
Our society at large has an issue with ageism which is reflected in hiring practices from many businesses and elsewhere in our communities. She feels we need to address these myths and begin to affect change in our own communities.
Pessimism is a difficult behavior to change and can affect lots of people if they are not working or isolated from others. She is a big believer in keeping a sense of humor and using positive psychology and wellness as our base as we approach our Boomer years and as we work with our clients to help them connect, engage, and find purpose & meaning in their lives.
Thank you so much for taking time out of your busy day Dori. It was a pleasure to reconnect with you. Learn more about Dori and her work at her website.
If you are interested in discussing this topic further, you might be interested in my 5 week, discussion-based online seminar for career practitioners called Working with Boomers to Reinvent Retirement.
If you are interested in understanding transitions better, check out this discussion-based online seminar, Understanding Transitions.
Jim Peacock is the Principal at Peak-Careers Consulting and writes a monthly newsletter for career practitioners. Peak-Careers offers discussion-based online seminars for career practitioners focused on meeting continuing education needs for CCSP, GCDF and BCC certified professionals as well as workshops for career practitioners and individual career coaching.
Sign up here to receive my TOP 10 TIPS WHEN WORKING WITH AN UNDECIDED PERSON. You can also receive the career practitioners newsletter which includes a variety of career topics, industry news, interesting events, and more.