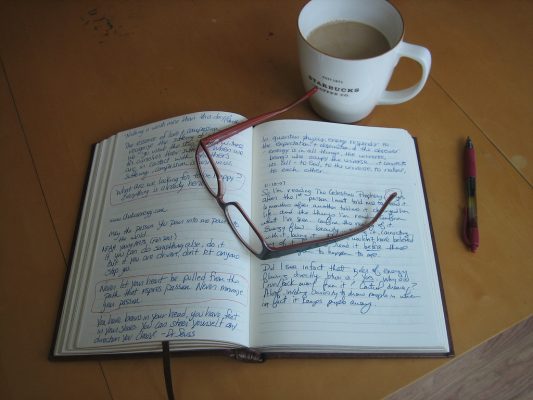 As a career coach/counselor, do you ask your clients to journal? I do occasionally because I believe the process of taking ideas out of their heads and putting them on paper can be a very powerful activity.
"A goal not written is only a wish." I believe this is true in the career development process…write it down and think it through.
Personally I try to journal every day, first thing in the morning. I choose to free-style it and just write about what is important to me that day. It clarifies the ideas in my head and takes them from fuzzy thinking to something concrete. I also think it helps to journal on a regular schedule so it becomes part of your day.
[Read more…]

about Journaling: Taking 'Fuzzy Thinking' to Concrete Ideas in Career Development