I can't tell you how much I missed doing a tech-free retreat this summer. I had plenty of time off this summer—I always do—but I had not done a real tech-free retreat until last week. For those of you who know me, you know what I'm talking about. For those who don't know me, I have been doing tech-free retreats since 2016, inspired by Richard Leider's book, Repacking Your Bags.
This is a day (preferably a full day 8 a.m. to 4:30 p.m.) where I turn off my cell phone and do not check social media while I read, plan, think, meditate, and "retreat."
For a number of years I used a friend's office space downtown Waterville along the Kennebec River, but she sold it last year and I have been struggling to find a new place. I used the local library and coffee shops in the past but always wanted to find a cabin or camp on one of the lakes nearby. Well, I found one.
I spent Last Friday at a friend's camp on Messalonskee Lake here in Central Maine. The weather was fabulous (although that is not a prerequisite), and I spent the morning on the camp deck looking over the lake. I watched a loon swim by and a fish jump as I began writing in my journal. The peacefulness of the day was helpful in slowing me down.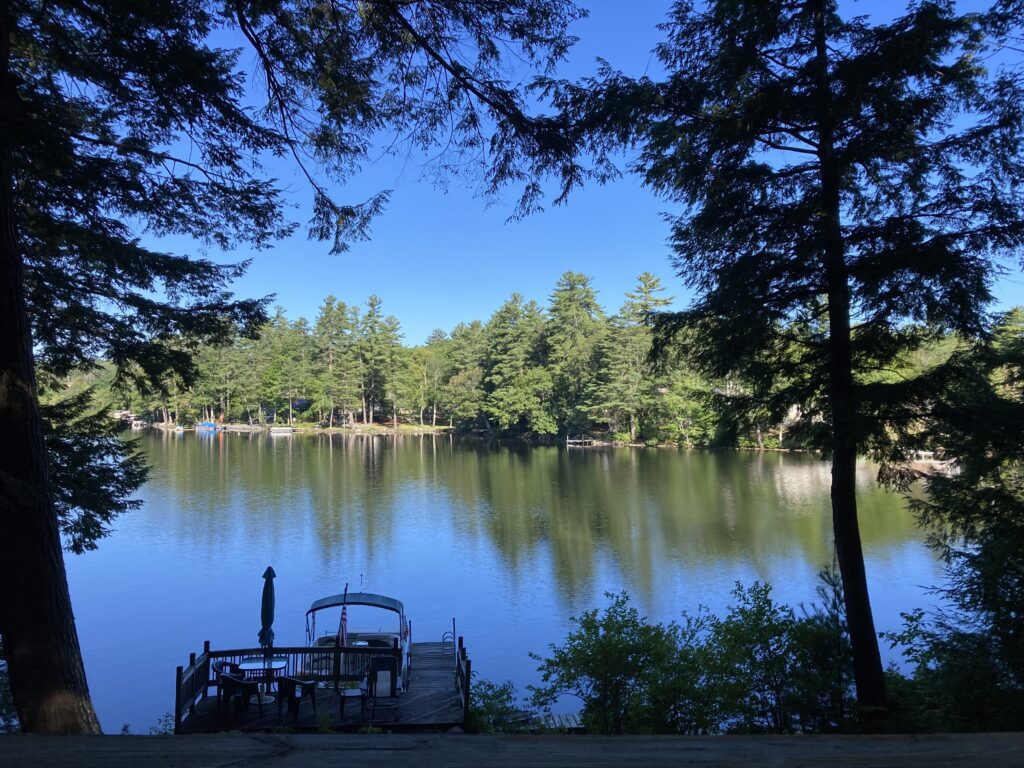 There is something special about these retreats. They take me away from jumping between tasks and wondering how I am going to get to the third task on my list. This day was about slowing down. After writing and thinking for awhile, I picked up a book recommended by a friend, The Earned Life by Marshall Goldsmith, and began my journey into his thoughts on what is important.
After a short break for a morning meal and coffee, I returned to the deck for more reading and writing on my retreat.
I forced myself to stop and look at the water and forest around me, thinking of my mother who loved our camp in the Upper Peninsula of Michigan which looked similar to this camp. Mom could sit for hours and enjoy the moment. But I was always looking for things to do and struggled with sitting quietly and thinking. Not anymore. Now I relish the moments; but it took practice.
My day started with walking meditation which helps me focus and slow down. Most days, I take a mid-afternoon meditation break which helps me re-energize myself and refocus myself for the remainder of the day. This day was no different.
After taking some time to just reflect, I took out my editorial calendar and began planning my next 90 days. Turns out, I planned nearly six months of weekly emails and made numerous decisions about the kind of content I want to share with my followers. What a relief to get so much planned!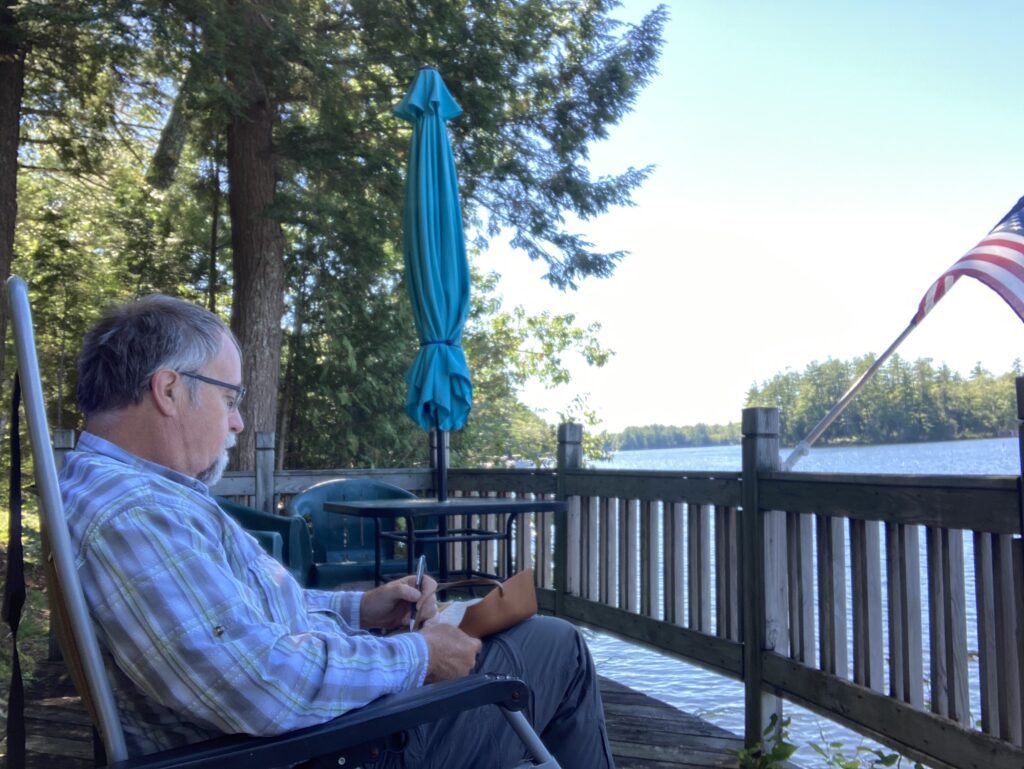 I know you are busy. We all are. But I encourage you to find time to slow down. Take a half day to turn off technology and let your brain think instead of react. Here is my blog from a couple of years ago, Tech Free Retreat and the Benefits of Turning Off the Tsunami of Information. If you try a retreat, please let me know how it goes.
---
Jim Peacock is the Principal at Peak-Careers Consulting and writes a weekly email for career practitioners. Peak-Careers offers discussion-based online seminars for career practitioners focused on meeting continuing education needs for CCSP, GCDF and BCC certified professionals as well as workshops for career practitioners and individual career coaching.
He is the author of A Field Guide for Career Practitioners: Helping Your Clients Create Their Next Move and The Adventure of Finding Me in New Zealand. He is also the recipient of the 2020 Kenneth C. Hoyt Award from the National Career Development Association and the Mid-Atlantic Career Counseling Association's Professional Contribution's Award in 2020.
Sign up to receive my TOP 10 TIPS WHEN WORKING WITH AN UNDECIDED PERSON. You will also receive the career practitioner's weekly email on a variety of career topics, industry news, interesting events, and more. (Sign up)