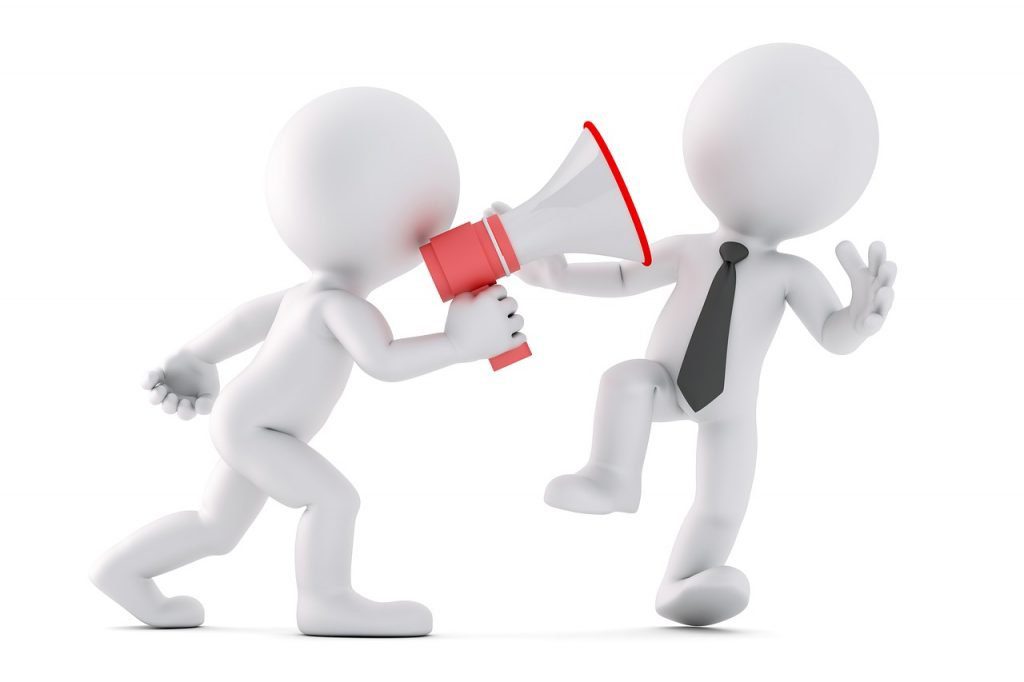 Every word and every sentence on your profile is a message you are sending to people. All (or none) of the actions you take on LinkedIn, are a message. I encourage you to think about your LinkedIn message today.
Your LinkedIn message begins with the words on your profile, what you choose to include and/or exclude, and what you choose to do on LinkedIn. Let's start with the words you choose.
WORD CHOICE
GOAL: To use the words that best describe what you do and are the words used in the industry you want to work in.
These are all words that have similar meanings.
Training. Educating. Teaching.
Counseling. Coaching. Advising.
But what is the message that each sends?
What words are used in your industry, or the industry you want to work in?
I used to call myself a career counselor or an academic advisor, but I much prefer to use the word "coach" now because it implies a different relationship with my clients. I am not going to tell them or advise them what to do. I want the client to figure things out and what is best for them, by coaching them through the process.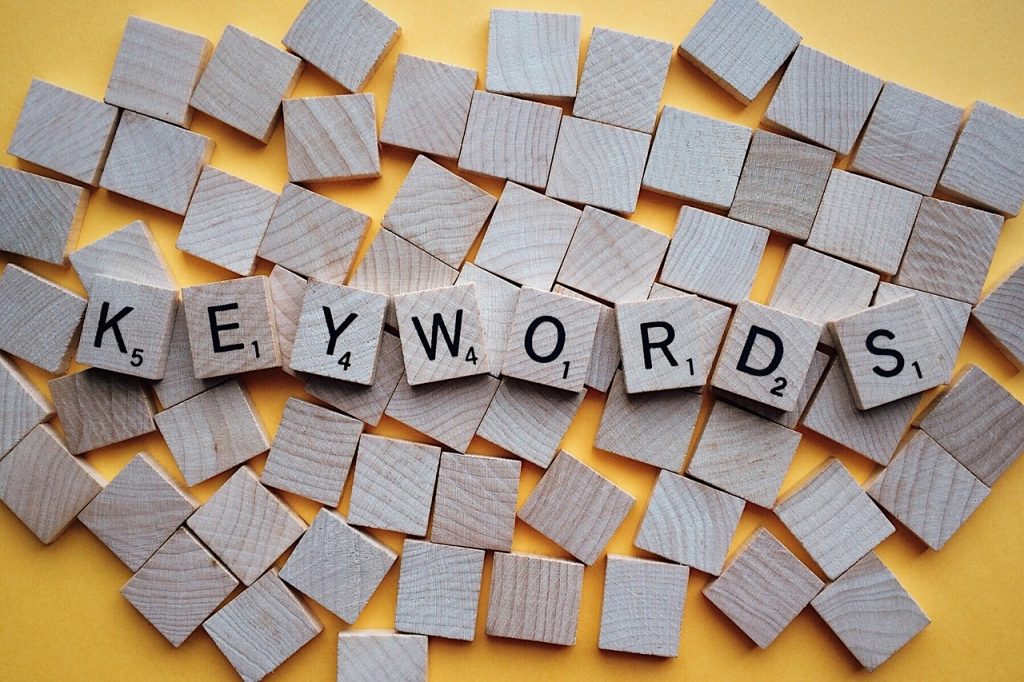 That simple choice of word change carries quite a bit of weight in how people perceive me and what I provide.
SENTENCES
GOAL: To demonstrate your value in short snippets of information so that people will actually read it.
I like to say when working with a client that your LinkedIn About Section should be written for the public, not your English teacher. Your English teacher wanted paragraphs that led with a sentence to set the theme and then at least three more sentences to support that theme or thought. Your paragraphs need to be shorter than this on LinkedIn.
Here is an example that comes from my About section of my LinkedIn profile. The About section is where you have 2000 characters to highlight whatever you want about yourself. Notice this snippet is two sentences and only takes up three lines (excluding the title).
★ CAREER COACHING ★
I believe people know what they want to do deep down in their hearts and I embrace the idea of "intentional serendipity" in all my work. Often people just need someone who can reframe their situation to see new opportunities.
Less is best. I could have written much more, and probably did when I first drafted it. What is the essence of what I want people to know? How do I get that in two sentences?
VALUE vs TASKS
GOAL: To let people know what value you bring to the workplace and what skills do you want to continue to use. 
The "old school" resume was a list of tasks and duties found on the job description. So many people simply move that information to their LinkedIn profile. Hiring managers and recruiters don't want to see that on the resume nor do they want to see it on your LinkedIn profile. If everyone is using similar job descriptions, what makes you unique? This only tells me what you did do…not what you want to do or are really good at.
Hiring managers want to see your value. What do you bring to the workplace that makes you unique? What have you done to improve the workplace in the past? (And they will make the assumption you will do similar things in the future). I found this example in one of my first connections profile that demonstrates what I am talking about.
My clients are able to tell persuasive, captivating career stories with their unique promise of value throughout the following expertly crafted collateral:
► Powerfully Tailored Executive Résumés.
► Customized Cover Letters and Correspondence specific to job search strategy.
► LinkedIn Profiles highlighting organizational impact and leadership capabilities.
► Personal and Professional Executive Bios that focus and elevate their narrative.
► Insightful, Persuasive Interviews adding authenticity and credibility to career collateral.
When you read this, you really get a sense of what value she offers her clients.
YOUNG OR OLD
EXPERIENCED OR INEXPERIENCED
GOAL: You should choose if you want people to know how long ago something happened. It is your LinkedIn message and you decide when to highlight dates and when not to.
You should make a conscious decision on whether or not you want to include dates and over ten years of experience. In general, I recommend that my clients only go back ten years. What happened fifteen or twenty years ago was an eternity in many ways because the world of work has changed so much.
Although…some people may want to go back further because they want to send the message that they can do a specific set of skills or have knowledge of a specific industry. It is your message, you must decide.
For clients who are over forty-five or so (it depends), I recommend that they not include the dates of college degrees. If I were to put up my graduation in 1979, people would make assumptions whether they wanted to or not. There is so much implicit bias in all of us. Hmmm….he's old. I wonder…
By leaving it off, I am choosing my LinkedIn message.
A recent college graduate, you always want to include dates. Hiring managers need to know that they are looking at a person who recently attended college and will typically not have a lot of work experience. They could have internships or taken industry-related courses, but they are not looking for ten years of experience. So, go ahead and tell them the dates.
ACTION vs INACTION
GOAL: To demonstrate that you are committed to your profession and support learning and networking.
LinkedIn is the place for your professional online presence. Is your profile completely filled out? If not, is it because you do not know how to do it? Or you don't care? Or you are unorganized?  The last thing you want is for others to look at your profile and ask themselves questions like these, or worse, fill in their own responses. (Read my blog, Start from the Beginning if this is you). You get to choose how you are presented to the world so take advantage of all LinkedIn has to offer.
Did you "like", "comment", or "share", any posts on LinkedIn recently? If so, it shows up in your Activity Feed. 
Have you written any recommendations on LinkedIn for any of your first connections?
What about writing a LinkedIn article? Blog? Not everyone will want to write original work, but you sure can "like", "comment", or "share" someone else's work.
What is your LinkedIn message?
Can you improve it?
KEYWORD image thanks to Wokandapix on Pixabay
LinkedIn image thanks to QuinceCreative on Pixabay
Want to learn more about how to advance your skills on LinkedIn? Check out this 5-week online seminar with Bob McIntosh.
Jim Peacock is the Principal at Peak-Careers Consulting and writes a weekly email for career practitioners. Peak-Careers offers discussion-based online seminars for career practitioners focused on meeting continuing education needs for CCSP, GCDF and BCC certified professionals as well as workshops for career practitioners and individual career coaching.
He is the author of A Field Guide for Career Practitioners: Helping Your Clients Create Their Next Move and the recipient of the 2020 Kenneth C. Hoyt Award from the National Career Development Association.
Sign up here to receive my TOP 10 TIPS WHEN WORKING WITH AN UNDECIDED PERSON. You will also receive the career practitioner's weekly email on a variety of career topics, industry news, interesting events, and more.