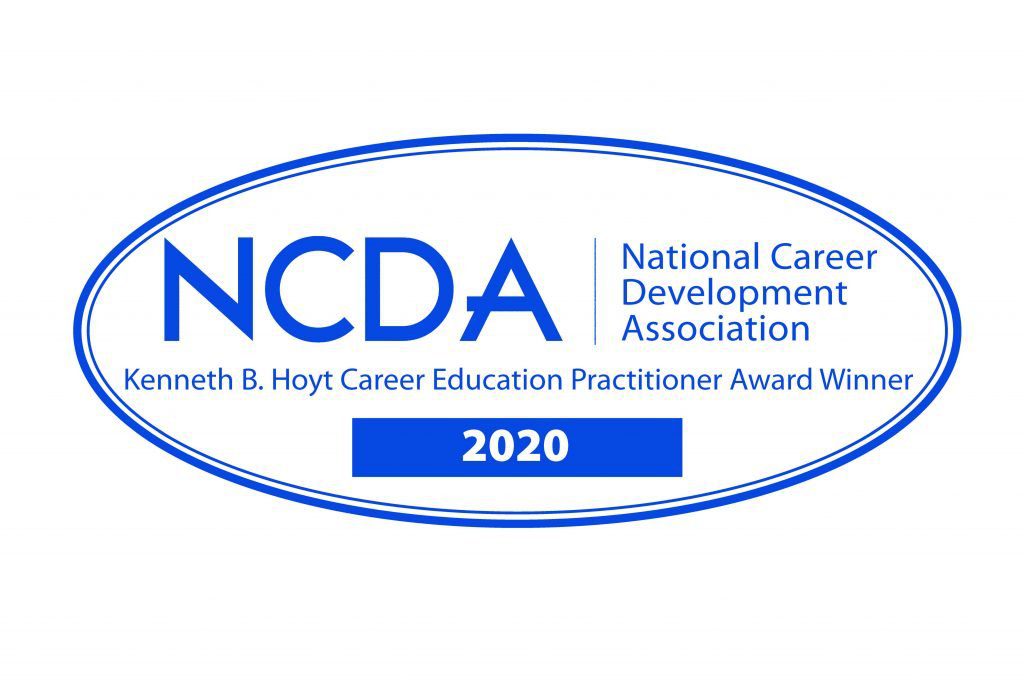 I am humbled, thrilled, and proud, to be the recipient of the 2020 National Career Development Association's Kenneth B. Hoyt Career Practitioner Education Award.
When I was a new school counselor in the late 1980's and early 90's, I realized that I loved the "career stuff" a lot more than the "counseling stuff" in my job. Ken Hoyt was one of our profession's leading career educators at the time. I read his work, followed his career, and modeled much of my career on his work as an educator and practitioner.
To be recognized for my work in this field and receive this award, is indeed humbling. Here is the criteria for the Kenneth Hoyt Career Education Practitioner Award for what the nominee should meet or exceed.
Providing a high level of integrated career education programs, services, instruction or supervision that serves students or adults,
Well qualified through education and training to deliver career education programs, instruction, services or supervision and
Has demonstrated a high level of success of their career education programs, instruction, services or supervision to the stake holders in their community.
You can read more about this award and why it was established at the NCDA website.
I want to thank Amy Jaffe, Past-President of the Maine Career Development Association who nominated me. Here is a snippet from her nomination. "…Jim provides seminars that prepare individuals for career development work. He is constantly at the forefront of Career Development concepts, tools, and technology, always developing new offerings and preparing career development professionals to become experts and leaders in the field. Most everyone in this line of work in the state of Maine has taken a course taught by Jim."
Included in her nomination were letters of recommendations from three others who I am so grateful to. Thank you Pamela Pleas, Carol Sommerfield, and Ileana Torres for your continued support over the years.
In Amy's nomination letter I found these quotes as well. I include them here so that I never forget what they said:
● Jim has inspired me to always ask good questions about the way we serve clients and students and get at the root of why we do what we do. Reflective practice is important and Jim, as a mentor and a career development educator, models this practice and gives his colleagues tools to facilitate their own reflection. (Peter Osborne)
● The best teachers are smart enough, humble enough, and nimble enough to adjust expectations to meet the needs of the individual or group being taught. That's Jim. He could just hit the play button and keep delivering the same old stuff — but he doesn't. I learn from every class, workshop, board meeting, blog post, or conversation with Jim, and I've known him for almost 20 years, and I am inspired by his commitment to forwarding our profession. (Karen McGrady)
● By taking Jim's class, he has helped me to renew my passion in workforce development. The material that I learned and the connections that I made are priceless! (Hope Lanza)
● Jim's Career Facilitator Course was instrumental for me when I made a career transition myself into the field of career advising. His teaching and the course material provided me both with best practice information and theory and concrete tools to use in my own work, as well as a pathway towards national credentialing. His course, as well as content he provides through his website (articles, webinars, links to useful resources), is an ongoing source of professional development. (Donna Gaspar Jarvis)