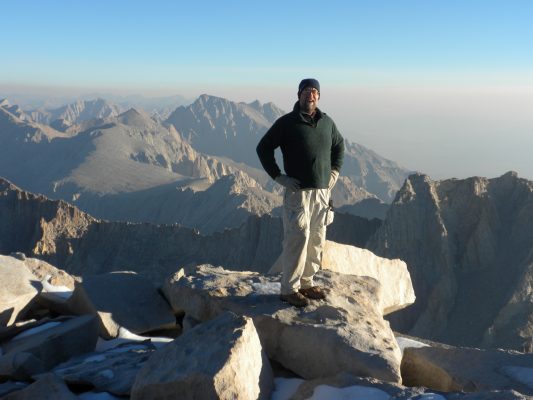 20 pictures, 20 seconds to convey a message with each picture, PechaKechu is what it is called. I performed my 1st PK in July 2013, but I don't think it will be my last. I showed 10 pictures from my travels in New Zealand 30 years ago 10 pictures from a 200-mile backpacking trip I took last summer. I talked about how peaceful and simple time can be in the mountains and how difficult it is to embrace "slowing down" in my daily life. (Based on my blog from last winter, Nation on speed.)
I've done plenty of speeches in front of crowds and conference presentations, but this format requires a real sense of simplicity and an eye to entertainment as well. You have to really cut out the extra, keep it simple, say less, let the pictures speak, AND have a message you are passionate about. The rehearsal night was the night when everything changed.
And not just for me.
Each of us presenters took the courage to try this presentation style and each of us received great feedback from each other that was positive and compassionate. We all knew what it takes to get up and bare your soul in a VERY different format that puts you out of your comfort zone no matter who you are.
A young lady named Amelia introduced herself to the group as a college student from Ohio who summers in Maine. She spoke about body language and how 70+% of communication is conveyed in body language. She had too many pictures about faces and not enough about all the other types of body language. She was not keeping up with her slides as well. She was not the only one who struggled with the timing as well.
One rehearsal and we'll see you next Friday.
Friday night of the presentations, I was first and Amelia was second so she sat next to me in the front row. We chatted before the show in our own nervous way of two people who don't know each other and are getting ready to "go on stage".
"What year are you in college?" I asked.
"I am not in college yet, but will be this fall," she said.
I thought to myself, she decided as a high school student who does not even live here to submit a proposal to do this!
"What made you decide to do this?" I inquired.
"I wanted to stretch myself and try something out of my comfort zone".
Amelia is my new hero.
As a career counselor, I know this young lady will go places. Good things happen in this zone.
You learn about yourself and others
You discover hidden strengths and some that might need work
You demonstrate courage, which we all have but often try to hide in a closet
Amelia nailed it! A truly AMAZING presentation that showed she listened to feedback and worked at it all week. 260 people, including me, just about came out of our seats when she was done. If they only had known she was 18 years old and just out of high school.
What have YOU done to get out of your comfort zone lately?
———————————————-
Jim Peacock is the Principal at Peak-Careers Consulting and writes a monthly newsletter for career practitioners. Peak-Careers offers discussion-based online seminars for career practitioners focused on meeting continuing education needs for CCSP, GCDF and BCC certified professionals as well as workshops for career practitioners and individual career coaching.
Sign up here to receive my TOP 10 TIPS WHEN WORKING WITH AN UNDECIDED PERSON. You can also receive the career practitioners newsletter which includes a variety of career topics, industry news, interesting events, and more.