Over the years I have watched my colleagues in many different fields and realized there are those people who attend conferences, present at conferences, network with others, read journals, and work at their own growth and knowledge base to improve services to their clients. And then there are others who work as if they have "reached their professional pinnacle".
It has always been important to me to be the former and maybe it is because I am a huge extrovert and I process information out loud, but I do know it has always been critical for me to learn more so I can do my job better. This has meant reading professional journals (hard to find the time), attending conferences (hard to find the money), taking classes (hard to find the time and money), and networking with other like-minded professionals (sometimes hard in a rural state like Maine).
What I've found over the years is that most of the people who really WANT to do some of these activities are busy people, very busy people. So how do you find the time?
One way is to get / stay organized and carve out time each week. When I was working a more typical 40 hour work week, I had a standing "appointment" in my calendar on Mondays at 4pm to read the Chronicle Of Higher Education or a journal of my choice.
Did I do it every week? No. But I can tell you I did it frequently and I always felt better when I took that 15 minutes out of a busy day to read something that often gave me that broader perspective that I needed. It was uncanny how I gravitated to articles that seemed to address a current issue I was having in my work life. Perspective is so important.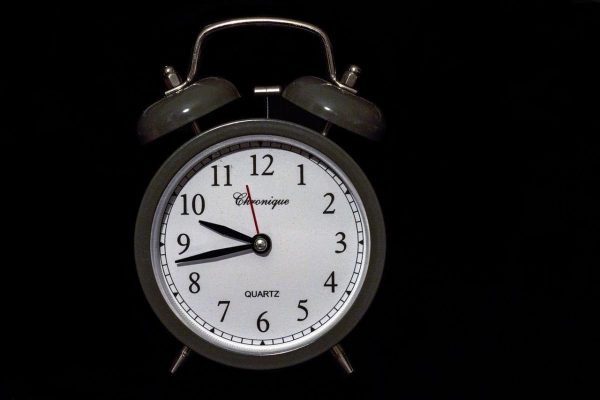 The reason I call this blog "Take 15 minutes" is because that is often all you need to read an article but it is also the average time to watch a TED Talks. I have now added a list of recommended TED talks to my To Do list and I try to squeeze one of them in each week.
I also use Feedly.com which helps me organize the blogs, newspapers, and online articles by categories so I can do a quick view of my Feedly and select the articles that I want to read / peruse quickly. Another great time saver in my busy world that keeps me on top of current news.
What do YOU do to stay current?
Can YOU find 15 minutes each week for your professional development?
————————————————-
Jim Peacock is the Principal at Peak-Careers Consulting and writes a monthly newsletter for career practitioners. Peak-Careers offers discussion-based online seminars for career practitioners focused on meeting continuing education needs for CCSP, GCDF and BCC certified professionals as well as workshops for career practitioners and individual career coaching.
Sign up here to receive my TOP 10 TIPS WHEN WORKING WITH AN UNDECIDED PERSON. You can also receive the career practitioners newsletter which includes a variety of career topics, industry news, interesting events, and more.