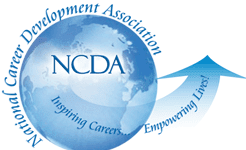 As I prepare for my round table presentation at the National Career Development Association conference in Long Beach in a couple of weeks on "How to create a more vibrant State Career Development Association", I find myself contemplating on the importance of professional development. Regardless of where I have worked, I have been professionally involved with associations.
I was active in the Association of College Unions-International (ACU-I) while in graduate school and into my career as a Director of Student Activities. I presented at regional conferences and even wrote an article published in ACU-I comparing student governments in New Zealand & Australia to the American model. (This was a great way to rationalize a gap year after grad school backpacking / hitchhiking around New Zealand and Australia).
In my short stint in the Office of Tourism for the State of Maine, I presented to a number of groups in the tourism industry. As a high school guidance counselor, I was involved with the Maine Vocational Association (MVA), Maine Counseling Association (MeCA), and Maine School Counselor Association (MESCA), at Board levels and even as president of MESCA. Now I am a two-time past president of Maine Career Development Association (MCDA). I have learned so much from all of these.
But this is not simply about "being involved" for my own extraverted self. Here is why you might want to consider being more involved with your professional association(s).
[Read more…]

about Engaged vs Being a Member