The power of a gratitude journal.
Did you know it can reduce stress at work?
Yep. And there is plenty of science to prove it.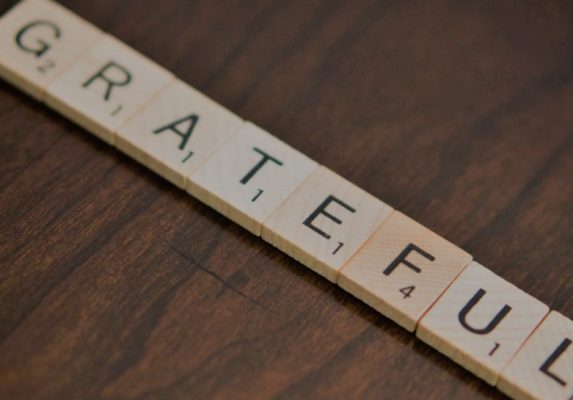 I just finished reading Maria Shiver's book, I've Been Thinking… Reflections, Prayers, and Meditations for a Meaningful Life, a wonderfully uplifting book to read in these trying times. One of her many recommendations is keeping a gratitude journal and beginning each day by reflecting on all the things you are grateful for. (Read my book review of it here).
In the Greater Good Magazine, Robert Emmons explains that a gratitude journal can help you:
Other research from the Science of Happiness online class I took a few years ago speaks to the fact that emotionally healthy people exhibit a ratio of "negative thoughts" to "positive thoughts". I can't find the exact number but it is something like 3:1 ratio. By writing a gratitude journal you counteract negative thoughts with positive ones...and then reap the benefits of positivity. The gratitude journal focuses your thinking on positive thoughts and actually reduces the number of negative words you write and think about.
[Read more…]

about Stressed at Work? Here's Why You Should Write a Gratitude Journal