Online professional development has become one of my "go to" ways to learn.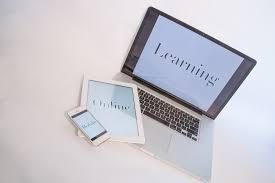 I can't believe I have been teaching online for 17 years! I began with the Facilitating Career Development (FCD) class when Cathy Van Dyke and I combined the face-to-face class with a "home built" discussion board. This kind of hybrid course was very new then. I have since added online seminars using a learning management system called Haiku LMS. Providing online professional development has become a cornerstone of my business.
When I first started teaching online very few people had experience learning online. Now nearly everyone has some experience learning online is some format. A recent survey by the Babson Survey Research Group found that one-third of college students take at least one online class. The 2017 Training Industry Report found that nearly 30% of all training in business and government is done online. As a result, people are comfortable with the reading and writing involved in this learning format as nearly everyone is on some form of social media, uses email, and text messages.
Online professional development, elearning (all forms of electronic learning), and mlearning (learning on a mobile device) are all great ways to learn.
[Read more…]

about Why Should You Consider Online Professional Development