In my own effort in exploring implicit bias in my own life, I have challenged myself to watch podcasts like How to Citizen with Baratunde, a variety of articles like Adesuwa Igbineweka's, TedTalks, and reading books like White Fragility.
In this interview with Dr. Cheryl Love and Lakeisha Mathews, I continue to explore implicit bias in my life and in our work as career service providers.
Knowing that we all view the world from our own perspective; how we were raised, where we were raised, our family's culture, etc…this means that we all have some level of implicit bias. In this interview we explore these questions.
Q1:  What do you see as issues affecting quality career services on this topic of implicit bias?

Q2:  What can career service providers do to improve their own sensitivity to implicit bias?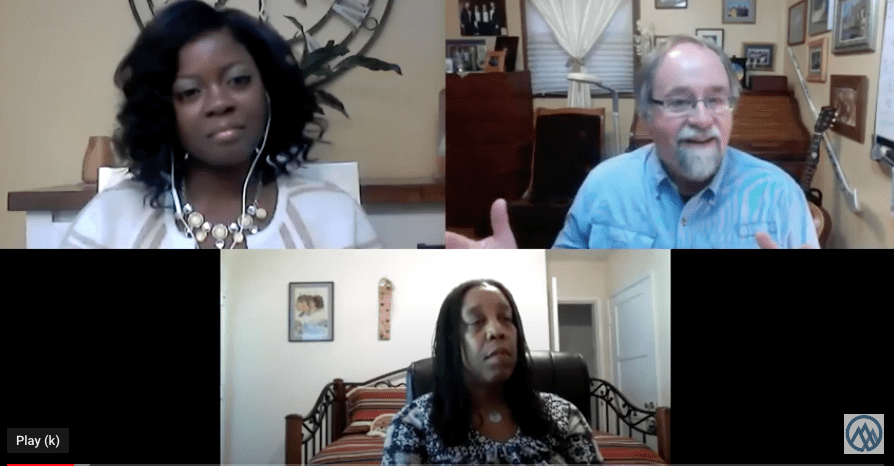 ---
BIOs
Dr. Cheryl Love is a Career Counselor and Liaison to the College of Education & Integrative Studies and the Bronco Dreamers Resource Center at Cal Poly Pomona. She is the Coordinator of the Clothes Closet Service for the Career Center and is Adjunct Faculty for the Educational Leadership Department at Cal Poly Pomona. Cheryl has 32+ years of experience as a Counselor and Teacher in all four Higher Education systems in California (UC, CSU, Private and Community) as well as the Public School and Non-Profit sector. She has a Master's Degree in Counseling with a Pupil Personnel Service Credential from California State University, Fullerton and a Doctorate from the University of California, Los Angeles in Educational Psychology emphasis in Counseling.
She serves on the Executive Board of the Black Faculty and Staff Association as the Scholarship Chair and Membership Co-Chair at Cal Poly Pomona and serves as the Co-Chair of the National Career Development Association (NCDA) Committee on Diversity Initiatives and Cultural Inclusion, and is a member of the Higher Education Constituency Advisory Board for NCDA. She is also a board member for the California Career Development Association (CCDA). She has presented on a number of occasions at NCDA, and CCDA Conferences on Diversity and Inclusion and Social Justice Issues.
Honors include: Cal Poly Pomona Outstanding Advisor of the Year and Diversity Champion Award in 2017; Recipient of the National Association of University Women (NAUW) 2018 March Church Terrell Award given to people who have a passion for working towards gender and racial equality and African-American mobility; and in 2019 a recipient of the Champion for Fighting Student Hunger Award offered by the Cal Poly Pomona Basic Needs Initiative.
---
Lakeisha Mathews is Director of the Career and Internship Center at the University of Baltimore and is also the owner of Right Resumes & Career Coaching, career development business focused on providing professional documents, career coaching and training for mid-level and mid-management professionals in a variety of industries.
Mrs. Mathews holds several industry certifications including Certified Career Coach, Certified Resume Writer, Global and Career Development Facilitator, and Executive Career Coach among other designations. She received her M.S. in Human Resource Development from Towson University and a B.A. in Communication from the University of Maryland College Park. Lakeisha is currently pursuing a Doctorate of Education in Higher Education Leadership and Innovation from Wilmington University.
Lakeisha is committed to the field of career development and in 2011, she was elected as president of the Maryland Career Development Association. In 2016, Lakeisha co-authored a chapter in the book Find Your Fit, published by the Association of Talent Development. And, Mrs. Mathews has served as the Trustee-at-Large, as the Trustee for Higher Education Career Counselors & Educators, and is currently the President-Elect-Elect for the National Association of Career Development.
She is a native of Baltimore, MD and seeks to give back to the greater Baltimore community by serving on non-profit boards and supporting workforce programs. Lakeisha has provided pro bono employability skills training to disadvantaged youth and currently supports the Baltimore City Youth Works program and Cristo Rey Jesuit High School, Corporate Internship Program, to provide work opportunities for at-risk youth.
Of most importance is Lakeisha's client-centered approach to career coaching. Hearing success stories continues to be the favorite part of her job as a Higher Education Administrator, Educator and Career Coach!
---
Jim Peacock is the Principal at Peak-Careers Consulting and writes a weekly email for career practitioners. Peak-Careers offers discussion-based online seminars for career practitioners focused on meeting continuing education needs for CCSP, GCDF and BCC certified professionals as well as workshops for career practitioners and individual career coaching.
He is the author of A Field Guide for Career Practitioners: Helping Your Clients Create Their Next Move and the recipient of the 2020 Kenneth C. Hoyt Award from the National Career Development Association.
Sign up here to receive my TOP 10 TIPS WHEN WORKING WITH AN UNDECIDED PERSON. You will also receive the career practitioner's weekly email on a variety of career topics, industry news, interesting events, and more.