I've read a number of Gerry Boyle books over the years and have written one review but I wanted to list all the books I've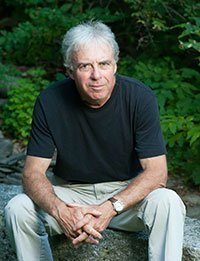 read of his. The McMorrow series are all based on a very witty, smart aleck journalist who works at a local paper or freelances in some of his books. And someone dies… Gerry was a local reporter for the Morning Sentinal for years and brings his experience to the books…and his wit.
All his books are set in Maine and I recognize many of the places that he writes about. If you like Maine and if you haven't read a Gerry Boyle book you need to start. Pick any one of his Jack McMorrow series books, they are all great fun. He also has started a Brandon Blake series with different characters.
My only problem with Gerry's books are that I tend to sit down and read them in a couple days and then have to wait a year or two for the next one to come out. I guess that's a good problem to have.
Learn more about Gerry at http://gerryboyle.com/
BOOK I'VE READ so far
Potshot – see my review
Cover Story
Pot Shot
Home Body
Pretty Dead
Borderline
Deadline
Bloodline
Straw Man
LifeLine
Once Burned
Random Act (2019)
Damaged Goods
Brandon Blake series
Port City. Black and White
Port City Shakedown
Port City Crossfire