I had the pleasure to speak with two long-time college career counselors on career trends they are facing due to the Covid-19 pandemic. Obviously, things are different, but what are they?
Listen to this very interesting talk with two college career center experts on how they are dealing with the Covid-19 pandemic. We also chat a bit about the social injustice movement and how that may affect career centers.
MY QUESTIONS
How has the pandemic created career center trends and forced colleges to deliver services differently?
We also discussed what career center trends may not go away after the pandemic is over.
College Career Center Trends in a Pandemic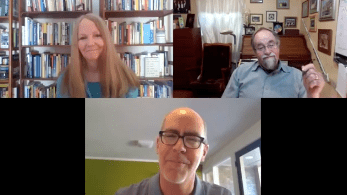 BIO's
Dr. Katharine Brooks is the Executive Director of the Career Center at Vanderbilt University and a board certified counselor and coach. She is the author of several career books including You Majored in What?, Picture Your Career, and the forthcoming titles What Color Is Your Parachute 2021 and What Color is Your Parachute for College Students.
Paul Timmins, CMCS, is the Executive Director of the University of Oregon Career Center, where he collaborates with staff and faculty colleagues across campus to ensure that all Oregon Duck graduates are prepared to succeed in their chosen career fields. He has worked in higher education career centers for 25 years, and is a Past President of the National Career Development Association.
Jim Peacock is the Principal at Peak-Careers Consulting and writes a weekly email for career practitioners. Peak-Careers offers discussion-based online seminars for career practitioners focused on meeting continuing education needs for CCSP, GCDF and BCC certified professionals as well as workshops for career practitioners and individual career coaching.
He is the author of A Field Guide for Career Practitioners: Helping Your Clients Create Their Next Move and the recipient of the 2020 Kenneth C. Hoyt Award from National Career Development Association.
Sign up here to receive my TOP 10 TIPS WHEN WORKING WITH AN UNDECIDED PERSON. You will also receive the career practitioners weekly email on a variety of career topics, industry news, interesting events, and more.