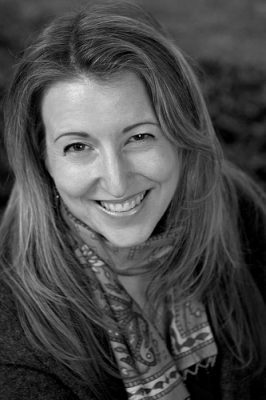 This advanced-level LinkedIn Train-the-Trainer webinar is designed for active and avid Linkedin users working in the career development field.
How can we encourage clients to grow their online presence?
What additional opportunities does the upgrade of Linkedin's video function offer?
Will you recommend your clients use Linkedin's voice messaging?
Do you think you'll be giving Linkedin Kudos?
WHEN: Friday, September 14.
TIME: 1:00-2:00pm (EDT) Plus 15 minutes Q & A
Featured Speaker: Sabrina Woods, Holistic Career Coach & Linkedin Trainer
See BIO below.
Moderator: Jim Peacock, Peak Careers, Professional Development for Career Practitioners
This session will be packed with discussions about new features, as well as effective strategies for guiding your clients/students to make the best use of this critical networking and job search platform.
Our topics will include:
Learning about new and upcoming features (from QR Codes, to changes in Groups, to "how you match")
Making the most of Linkedin's existing functionality (using hashtags to find content and people, messaging people you aren't connected to via groups)
Developing a bigger online presence (turning followers into connections, some gentle "stalking", and analyzing feedback on posts)
Implementing strategies for maximizing headline, summary & media links (we'll show some great examples)
Teaching Linkedin workshops
Whether it's leveraging a connection's recent activity or checking out commute times to a future employer, this highly interactive and practical webinar will feature our latest advanced tips about using Linkedin to the fullest.
Check out the take-aways!
You'll get 3 handouts.
Two "how to" guides that you can customize and use with your clients:
Linkedin Profile Building
Linkedin for Networking, Career Building and Job Search
Plus! New features & what's coming – a summary with links to details, so you'll be ready when they happen.
Can't attend the session? The webinar will be recorded and sent to you within 48 hours.
WEBINAR: Linkedin Train-the-Trainer: Advanced Strategies and Tools to Teach Others
BIOS
Sabrina Woods is a Holistic Career Coach & Linkedin Trainer with 15+ years' in the career services field at universities including Harvard, Northeastern and the University of London. Her joy comes from tapping holistic practices while working with individuals who are going through career transitions. Sabrina facilitates workshops and train-the-trainer sessions on topics ranging from Linkedin to Mindfulness to Networking, and has taught in the US, UK and Middle East. For more info: www.sabrina-woods.com or www.linkedin.com/in/sabrinawoods.
Jim Peacock is the Principal at Peak-Careers Consulting and writes a monthly newsletter for career practitioners. Peak-Careers offers discussion-based online seminars for career practitioners focused on meeting continuing education needs for CCSP, GCDF and BCC certified professionals as well as workshops for career practitioners and individual career coaching.
Sign up here to receive my TOP 10 TIPS WHEN WORKING WITH AN UNDECIDED PERSON. You can also receive the career practitioners newsletter which includes a variety of career topics, industry news, interesting events, and more.