By Cindy Ross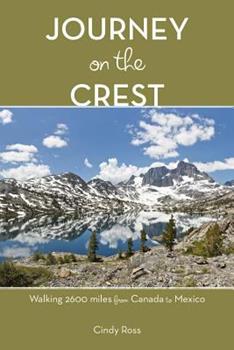 I hiked the Washington section of the PCT in 1981 for 400 miles and was "hooked" on long-distance hiking. Since then I have completed about 1800 miles of the trail by doing sections of 110-200 miles at a time. Cindy hiked the trail from Mexico to Oregon in 1982 and then finished it in 1984.
She did a great job at describing the feelings and emotions, and the physical parts of hiking long distance. I loved it. I also enjoyed that I had hiked much of the trail over the years and could clearly picture where she was most of the time. In particular I enjoyed the Oregon and Washington sections for some reason. Maybe because I did those early on and the reminiscing was great. Maybe because we were hiking both around the same time period as well.
If you are a long-distance hiker, you will enjoy this book with the various characters who walk the PCT with Cindy.