Cannabis Jobs: A Growth Industry (Part 2)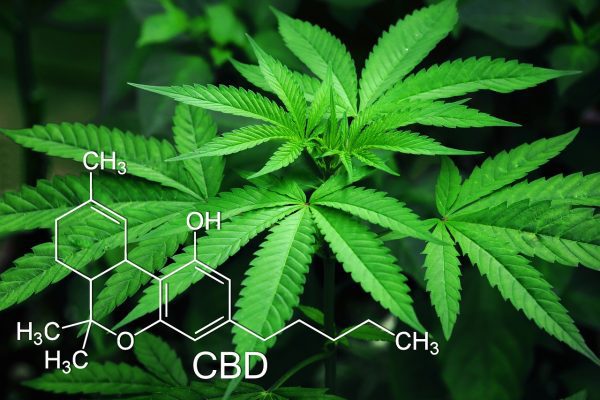 Two weeks ago, I wrote about two of four major areas I identified for cannabis jobs; Administration and Cultivation / Agricultural positions. (Read it here)
This week I will share my thoughts on the Processing and Retail cannabis jobs. Who knows if there will be a third as I have discovered so many other cannabis jobs in this industry to cover like graphic design, consulting, security, and more.
"...some economists and investors believe the legal marijuana industry could overtake manufacturing by 2020."
"34 states have legalized medical marijuana and there are over 211,000 full-time jobs across the country".
Note: Be aware that not all states have legalized cannabis and each state's laws can be quite different with regards to medical marijuana and adult use marijuana. My thoughts here are focused on job skill sets and the cannabis careers / occupations available.
This is a new and growing industry (no pun intended) that will have many pain points. But where there are pain points, there is opportunity. As pointed out in a recent 60 Minutes TV show, the cannabis industry in California is so regulated that there is still a large black market with lower priced products. And because it is legal in the state, there is little the police can do to control the black market. Like any new law this complex, there will be lots of growing pains.
Last week I looked at some of the administrative type positions from CEO, accountant, marketing, and others as well as some of the agricultural type positions such as "cultivation technician" and "grower". Many jobs are looking for transferable skills from a variety of other businesses, some are very specific skills such as botany, and many are manual labor / high school diploma required…often with no criminal background.
Today lets look at these other two areas for cannabis jobs, processing and retail.
3] PROCESS STAGE
The processing state is taking the cannabis product that is grown and "doing something" with it. I could be simply packaging it up, converting it to edibles, or even selling it to other companies who will sell it. Not all companies grow their own. This makes it difficult to control quality…which opens up another type of occupation in this industry, "quality control" at the business level and possibly at the state level.
For now, lets just look at a few jobs I found posted online so you can get a sense of skill sets they are looking for.
The Processing Assistant (could be called Production Specialist too) provides the daily care and focused attention necessary to process and package clean, potent, safe medicine for our patients. Also in this area could be Packaging Specialists. (See 2nd job description). Post Harvest Manager position (3rd one) is really looking for people with managerial skills and quality control experience…just like many other positions.
These companies need everyone from Chemical Operators (see below) to Chef's, as many places are providing baked goods and other food products for customers.
Here is an actual position I found recently that is looking for a strong science background. In particular, strong lab skills. Even looking for 1 year experience of "refining oil" 🙂
CHEMICAL OPERATOR
Qualifications and Experience:
Have bachelors of science in a science field preferably chemistry or biochemistry

Basic knowledge of

lab procedures including chromatography.

Expertise in

subcritical and supercritical CO2 extraction methods as well as the purification, separation and isolation of various compounds

of cannabis;

Hands-on laboratory experience with decarboxylation, winterization and short path distillation/fractional distillation;

Must have a strong work ethic and ability to work well on a team.

Must be able to keep confidentiality and proprietary information secure

Ability to lift 50 pounds.

Ability to stand for a full, eight-hour shift.

Must have a reliable form of transportation.

Must be authorized to work in the US

Must be able to pass a background check as required by OAR 333-008-1710 through OAR 333-008-1800
Required experience in years:
Laboratory Chemical Processing: 2 years

Refining oil: 1 year

Tending to solvent extraction equipment: 1 year

Writes and optimizes SOP: 1 year
Here is a job description for a PACKAGING SPECIALIST.
This looks like more of an entry – level position, which like many businesses, are looking for production and quality work.
The Packaging Specialist is responsible for packaging pre-rolls for distribution to dispensaries throughout Nevada.
Package pre-rolls for distribution
Meet or exceed daily production goals
Track progress against the daily/weekly packaging targets
Monitor packaging inventory levels to ensure there is sufficient supply of packing materials in stock
Identify and escalate risks and issues to the supervisor for quick resolution
Work with Quality Assurance & Fulfillment Specialist to ensure optimal production
Attributes of a Successful Candidate (not so different than many businesses)
High integrity in handling sensitive and confidential information
Dependable, punctual self-starter who holds him/herself accountable to quality, schedule, and daily production targets
Attention to detail with an eye for consistent quality
Proactively identifies ways to increase efficiency and daily output
Thrives in a fast-paced environment
Commitment
Salary: $15.00 /hour
Seeking: Experienced PRODUCTION SPECIALIST
You can see here that there are opportunities to move up within companies. This person reports to a Production Manager. Again, like any business, where you start working may not be where you end up. Especially with start ups and new industries like this, the opportunities will be many and varied. Further down the description it talks about working "…in conjunction with the Quality manager." Again, lots of opportunities and lots of teamwork & communication will be required.
Under the direction of the Production Manager the Production Specialist role is responsible for the daily operations of warehouse activities, ensuring operations are compliant with cGMP's and safety guidelines. This position is responsible for the execution of production functions including, material handling, material staging, running production equipment, cleaning production equipment, inventory maintenance and record keeping in compliance with all regulatory requirements and company policies and procedures.
The Production Specialist ensures all activities within the span of their control will meet or exceed Centuria's standards and meet full compliance of all applicable regulatory governing agencies. (e.g., FDA, EU, USDA, DEA, and DOT, etc.). In addition, this position is accountable for ensuring safe, cost-effective, and efficient production operations.
All areas of responsibility listed below are essential to the satisfactory performance of this position by any incumbents with reasonable accommodation if necessary. Any non-essential functions are assumed to be included in other related duties or assignments.
Responsible for ensuring that materials are staged properly for production areas.
Responsible for moving or picking up controlled and non-controlled substances for use in production.
In conjunction with Quality manager, be responsible for receipt and sampling of all raw materials, other chemicals and supplies required in Production, QC and R&D, and updates to all manual and automated records as required.
Responsible for assisting in inventory of vaults and other controlled substance storage areas, and may be required to verify inventories and prepare reports required by the Drug Enforcement Administration (DEA) and other regulatory agencies.
Responsible for completing all training requirements and maintaining 100% compliance with all assignments.
Responsible for maintaining work areas and performing job functions in a safe and efficient manner in accordance with company policies and procedures,

Good Manufacturing Practices (cGMPs)

, St

andard Operating Procedures (SOPs) and Batch Record instructions.
Responsible for performing additional related duties as assigned.
Qualifications
Any equivalent combination of education, training and/or experience that fulfills the requirements of the position will be considered.
Education/Certification/Experience:
Requires High School Diploma or equivalent.
Prefer previous experience in a manufacturing environment within pharmaceutical, nutraceutical or food processing industries.
Interesting that they are looking for this manufacturing background. Who said "manufacturing" was dead? 🙂
POST HARVEST MANAGER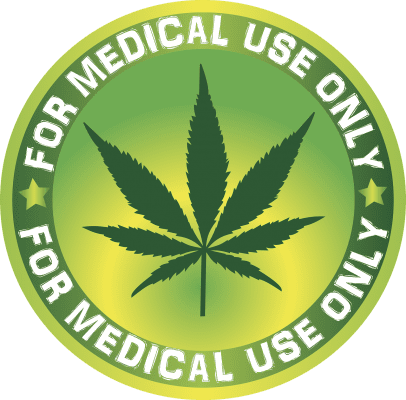 The Post Harvest Manager is responsible for supervising the day-to-day post harvest work in accordance with standards set by Nature's Remedy. You will provide direct support for all Post Harvest Associates, including schedules, training, policy and procedure updates, and adherence to Standard Operating Procedures including managing and tracking the harvest, dry, trim, cure and packaging of product. Responsible for highest possible standards of work in post harvest, maintaining facility compliance, and cleanliness in accordance with State regulations.
Education/Experience:
Cannabis experience preferred

Management experience preferred

Experience in quality control is helpful
Required Knowledge and Skills:
Experience with automation systems

Able to operate post harvest machinery

Ability to adapt to changing priorities

Ability to communicate clearly and accurately

Ability to exercise independent judgment

Ability to initiate and follow through on work independently

Ability to train staff

Ability to work collaboratively in a team environment

Ability to work in a fast-paced environment

Able to maintain confidentiality

Delegation and the ability to perform well under pressure

Desired work ethic includes being detail oriented, highly organized, positive, enthusiastic, and eager to learn.

Proficient written and verbal communications skills

Proven ability to develop and maintain and positive team environment

Proven efficiency and ability to prioritize and manage time and task for self and others

Strong computer skills for data entry is required.

Understanding of and ability to oversee and manage all production cycles in large-scale agriculture
EDIBLE PRODUCTION
Utopia will depend on the Edible Production Hand to consistently produce and package precise edible products. This position requires an individual to be familiar with, and have worked in, commercial kitchens. As part of the team, the qualified individual will be responsible for meeting production and packaging goals, exceeding quality control standards and working effectively as a member of the team.
Responsibilities and Duties
Follow Standard Operating Procedures put in place by the Production Manager

Accurately and consistently produce edible products per recipe specifications

Package edible products

Meet production and packaging goals

Assemble finished products into ship-ready boxes

Clean and/or sanitize work areas, utensils, and/or equipment

Provide feedback regarding position and role efficiency

Flexibly react to changes in the position and company

Comply with all state and local laws per new cannabis regulations
Qualifications and Skills
3+ years of commercial kitchen experience required (wholesale food production experience preferred)

Ability to maintain productivity without direct supervision

Excellent time management skills and ability to organize tasks within shifts

Ability to perform repetitive tasks for extended period of time

Strong communication skills

Excels in team environment; follows directions easily

High attention to detail and extremely organized

Able to adapt to changing roles and responsibilities in a fast-paced environment

High School Diploma or GED required

Must be 21+ years old

Fluent in both written and spoken english

Physical Demands: consistently standing and moving throughout shift, capable of lifting items up to 50 lbs

Must have excellent manual dexterity and impeccable personal Hygiene
4] RETAIL
Here customer service is king. If a person has strong customer service skills and background and believes in the product, they are qualified. "Budtenders" – (see below) even people with a background in bartending could transfer their skills here. They might also be called "Member Liaison" as the welcoming face in our dispensaries and provides customer service and education to our members. Another place calls a similar position, "Dispensary Concierge". Regardless of what you call them, these are 'customer service' and entry level positions.
Budtender position – Full time position
The role of the Budtender is to ensure that our clients and patients are cared for in a way that is consistent with our brand standards.
In their role, they will demonstrate a level of knowledge that will provide important information to each patient regarding our strains and products.
The Budtender should be well versed on the topic of cannabis in regards to health and wellness.
Subject matter expertise should include: strains, cultivation, medical attributes of different strains and products both personally and anecdotally, general industry knowledge and the science of medicinal marijuana.
The Budtender job requires constant critical thinking and problem solving.
Budtenders need to fully listen to what a patient is relaying, and then draw on their knowledge of our product base, science of medicinal marijuana, and general industry knowledge to best advise them.
Being able to connect and build relationships with clients and patients is a must.
A personal relationship with marijuana is also invaluable when assisting and educating clients and patients.
Final thoughts.
This is an important industry that career coaches / service providers need to continue to be aware of as more and more clients we serve are going to be interested in working in this field.
Thanks to Google, I will now be receiving hundreds of ads for cannabis, CBD products, and jobs in the marijuana industry for the next 3 months now that I have been googling on this subject 🙂
I will be doing an interview soon with a consultant in the field and a Human Resources person to continue to gain a better understanding of the occupations and skill sets companies are looking for.
As always, I appreciate your thoughts and feedback on this topic.
*If you missed Part 1 of this series read it now.
Jim Peacock is the Principal at Peak-Careers Consulting and writes a monthly newsletter for career practitioners. Peak-Careers offers discussion-based online seminars for career practitioners focused on meeting continuing education needs for CCSP, GCDF and BCC certified professionals as well as workshops for career practitioners and individual career coaching. He is the author of A Field Guide for Career Practitioners: Helping Your Clients Create Their Next Move
Sign up here to receive my TOP 10 TIPS WHEN WORKING WITH AN UNDECIDED PERSON. You can also receive the career practitioners newsletter which includes a variety of career topics, industry news, interesting events, and more.