Cannabis Careers Clarified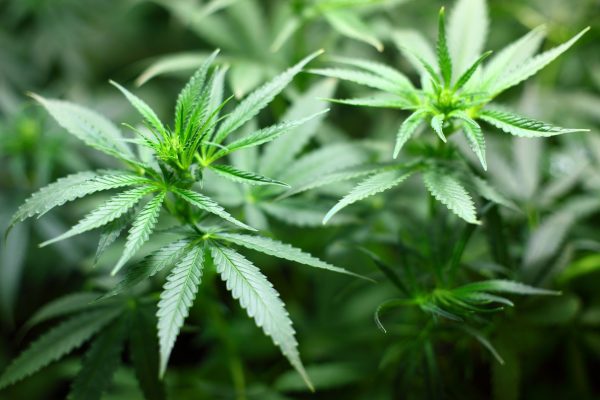 "...some economists and investors believe the legal marijuana industry could overtake manufacturing by 2020."
"34 states have legalized medical marijuana and there are over 211,000 full-time jobs across the country".
Legal cannabis is currently the greatest job-creation machine in America. The cannabis careers workforce increased 21% in 2017. It gained another 44% in 2018. We expect at least another 20% growth in jobs in 2019. That would represent a 110% growth in cannabis jobs in just three years. (Source Leafly)
We need to "treat cannabis like any other business…the market will dictate itself". Town Manager of Lisbon Maine, Diane Barnes. (Kennebec Journal / Morning Sentinel special edition Getting Clarity on Cannabis. August 3, 2019).
Maine has about 2500-3500 caregivers (what they call the medical marijuana people).
Note: Please note that not all states have legalized cannabis and that each state's laws can be quite different with medical marijuana and adult use marijuana. My thoughts here are focused on job skill sets and the cannabis careers / occupations available.
Because marijuana is illegal at the federal level, there are no federal statistics or data to support my research, so I am relying upon a number of different sources. Leafly has done some research with Whitney Economics and that is where I have based some of my research on the cannabis careers.
My point here is not to debate the industry but to help career coaches understand the job opportunities in this growing industry. I have had three clients in the past year who expressed interest in working in this field. One of them is currently working there, the other decided to be a school teacher, and the third one decided to stay in journalism. These are real jobs, with real benefits, that require a variety of skill sets.
First off, what is cannabis?
Cannabis is the plant that produces marijuana high in THC, or the element that has psychotropic effects. The same plant is processed to produce CBD, derived from industrial hemp that's low in THC (less than .03%) with no psychotropic effects. And yes, the federal government treated both marijuana and hemp as a schedule one drug until late 2018 when Congress passed the Farm Bill. The Farm Bill allows hemp to be grown as an agricultural crop.
Hemp has many uses, but in 2018 a World Health Organize (WHO) report showed that CBD derived from industrial hemp has multiple health benefits, including alleviating PTSD, chronic pain, depression, anxiety, insomnia, seizures, and migraines, among others. Quality, independent research on the therapeutic powers of CBD remains thin although there is increasing emphasis on substantive efforts.
Let's look at some of the positions available in this growing industry. Note that each state has its own laws. Some like Colorado have specific licensing requirements, like their MED license, Marijuana Enforcement Division.
One comment I heard in my cannabis careers research was that employers were NOT looking for people who had grown their own and were heavy pot smokers. They often found they were had difficulty conforming to the companies routines (I didn't do it this way…) and often did not view this as a "business" as much as they should stated a Cannabis Consultant I met. One thing I've learned is that this is a business and many people will go out of business in the first three years just like any other new business.
Other types of cannabis jobs that I won't cover here include, consulting, security, banking issues, and state government positions.
Another thing I learned is that employees whose main source of income earned is in this industry can not get car loans or mortgages from banks because this income is technically illegal in the eyes of the federal government. We need to do our best to help our clients know what they are getting into for a career. Like any occupation, you enter into a lifestyle that has benefits and possible obstacles.
Below I have broken down occupations in the cannabis industry into general areas
and have included some links to the US Department of Labor ONET for similar/related positions.
Due to the length of my blog and wanting to include a few real job descriptions, I am going to write today about two of the four major areas I have identified, Administration and Cultivation / Agricultural positions.
Next week I will share my thoughts on the Processing and Retail jobs.
1] ADMINISTRATION type positions
These could be positions like: CEO, accountant, marketing, administrative, and the many other positions that any business might have. I even saw a "Remote Freelance CopyWriter" position. Promotion and Marketing is a huge part of this business and many companies will be looking for people with this type of background from traditional marketing to social media expertise.
Other administrative type positions include staff responsible for licensing and quality control. Once company has hired a person who organizes special events. So event planning experience could do well at larger cannabis companies.
Here is a job posting I found recently for a Director of Business Development and Sales.
DIRECTOR OF BUSINESS DEVELOPMENT AND SALES
Experience should include an in depth knowledge of the Maine Cannabis industry. Oxford Xtracts is premium producer of molecular distilled oil and value added products designed for the Maine Medical cannabis market. The job requires the purchase of incoming trim and flower from grower/caregivers that operate within the medical cannabis laws of the State of Maine and sales of our products to medical cannabis stores and wholesale caregiver bakers. Additional lines of business include third party processing for growers on a fee basis. Please have a working relationship with both growers and retailers so you can hit the ground running. Relationships and experience is a must for this position. Oxford Xtracts is branding our products under the Sea Smoke label as well as private label. If you are interested in joining a company with good growth potential that will reward you for helping us grow please contact us. Profit sharing and equity available is available for top talent that can deliver results.
Job Type: Full-time
Salary: $50,000.00 to $100,000.00 /year
You can see they are looking for skills specific to the industry but it is still clearly a Sales position that they need.
2] CULTIVATION / AGRICULTURAL type positions
These positions are like many other farm positions, but because it is a fairly new industry and there is a huge medicinal market, they are looking for a variety of scientists as well as farmhands. Possibly botanist, chemists, soil scientists, and more.
Most jobs in this category would be manual labor for a person with a high school diploma and greater. But you could also see a need for scientists and other college degrees that have to do with soil, agriculture, etc..
The Cultivation Assistant provides the daily care of medicine from seed/clone to harvest. Also called a Cultivation Technician, Cultivation Assistant, Grower and Chemical Operator positions. Here are some job postings to give you a feel for the variety of needs out there.
CULTIVATION TECHNICIAN $16+ / hour
Minimum Qualifications (Skills, Knowledge & Abilities):
Working knowledge of medical cannabis and cannabis-infused product production from seed to sell.
Knowledgeable on regulations related to the Medical Use of Marijuana Program. (Massachusetts law)
Must be able to pass a background check as required by 105 CMR 725.030 and must not have been convicted of an excluded felony offense as defined in 105 CMR 725.030 (A)(2).
Experience with inventory control methods.
*Strong interpersonal skills including listening, negotiation, and conflict management
*Excellent written, verbal and non-verbal communication skills.
*Ability to develop strong relationships and experience working with senior level executives.
*Ability to build and maintain positive relationships in order to gain support and achieve results both internally and externally.
*Ability to exercise sound judgment and problem solving.
*Ability to organize and prioritize work.
* You'll notice the last 5 of these qualifications could be found on job descriptions
all across the country in a wide variety of industries
Experience and Education:
Possession of a Bachelor's Degree, preferably in horticulture, plant science, manufacturing or business administration and three to five years of experience in a related position with an emphasis in an operations production/manufacturing environment.
Here is another position in the agricultural side of the industry.
GROWER $40-60,000
MinimumRequirements:
Preferred, but not required:

Bachelors Degree in Horticulture, Agriculture, related science degree and 3+ years managing professional production agriculture environment.

Knowledge of plant diseases, insects, and fungi, as well as plant treatment options.
Strong knowledge of plant varieties with high yield and /or disease and insect resistant characteristics.

Experience building and managing high performance teams.
Highly motivated, self-directed, innovative and able to work independently or among teams with keen judgement, common sense and resourcefulness.
Adapts and thrives in a demanding, start-up, fast-paced environment.
Possesses a high level of critical thinking.
Operates with a high level of professionalism and integrity, including dealing with confidential information.

Must have a solid understanding of the Medical Marijuana laws, rules and regulations set forth by the state; a pursuit to further their understanding and knowledge of the industry and the laws.
Must have experience in both indoor & greenhouse growing and understand the complexities and challenges of such.
Able to lift up to 40 lbs and able to stand for prolonged periods of time.

Ability to demonstrate high ethical standards and set a positive example for co-workers.

Valid driver's license.
As I look at these job descriptions, I can see how I would be helping clients tailor their resumes to highlight their experience in other industries "building and managing high performance teams" with specific skillsets required such as "knowledge of plant varieties with high yield", for example. Just like we do with any other job.
Final thoughts until next week…
This is an important industry that career coaches / service providers need to continue to be aware of as more and more clients we serve are going to be interested in working in this field and the cannabis careers available. As you can see, there are many transferable skills here from managing, accounting, marketing, quality control, event planning, social media, and more. What it takes is someone who believes in this product and is willing to take some risks with a new and growing industry.
I will be doing an interview soon with a consultant in the cannabis industry and a Human Resources person to continue to gain a better understanding of the occupations and skill sets companies are looking for.
Read part 2: Cannabis careers in the Processing and the Retail side of this industry.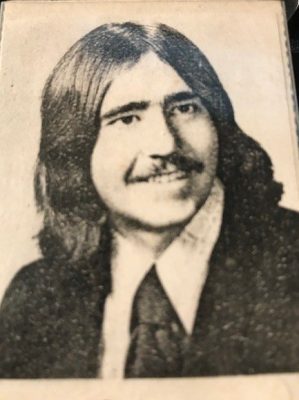 Jim Peacock is the Principal at Peak-Careers Consulting and writes a monthly newsletter for career practitioners. Peak-Careers offers discussion-based online seminars for career practitioners focused on meeting continuing education needs for CCSP, GCDF and BCC certified professionals as well as workshops for career practitioners and individual career coaching. He is the author of A Field Guide for Career Practitioners: Helping Your Clients Create Their Next Move
Sign up here to receive my TOP 10 TIPS WHEN WORKING WITH AN UNDECIDED PERSON. You can also receive the career practitioners newsletter which includes a variety of career topics, industry news, interesting events, and more.