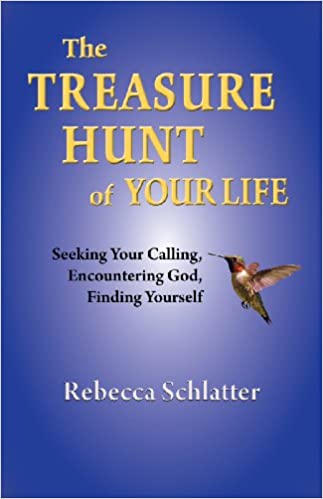 Seeking Your Calling, Encountering God, Finding Yourself. By Rebecca Schlatter Liberty
Rebecca is a discernment coach who is taking my Facilitating Career Development (FCD) class. Her background is ministry where she practiced a lot of discernment coaching and workshops.
Her book is about how we have to look for things in our life to discover the treasures hidden throughout. I found so much of Krumboltz, Levin, and Mitchell's Happenstance theory in her writing. About the importance of taking action to move forward in their career development i.e. treasure hunt and to be open to discovering things by accident.
In particular I liked her reference to a "God of possibility" which is similar to much of my work where I encourage people to change their mindset to look for "what else is out there" that they might be interested in doing.
Her references to the bible and a Christian view were aligned with a good sense of career development and yet, they do not take over the message of discovering a career or being too religious. Her ministerial view matched quite nicely with her career coaching view.
I am seeing a lot more coaches and books and articles now about weaving spirituality with career coaching. Clearly there appears to be a need for some people who want career coaching but also want a Christian perspective in it.
If that is you, read this book. Rebecca does a great job at helping people think about their career and weaves in much of her background as a minister.
Learn more about Rebecca at  rebeccaliberty.com