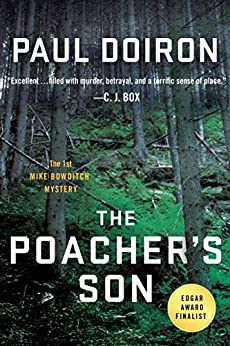 I was looking for a good "escape" book after reading the story about King Leopold from Belgium, and this book landed on my lap from my friend Alan. Yahoo! Perfect book for me at this time and now I am hooked on Paul Doiron.
This is the authors first book and I can't wait to read his other books. It is about a young man who becomes a Maine Game Warden, and yes, in this book his father is a poacher. But there is so much more to this book. I love that he has done extensive research on what game warden's do and he weaves it into this book.
Plus, so many of the places he describes are places I have been been, Jackman, Waldo County, Spencer Lake, Flagstaff, and more. I could not put this book down once I started. There were times I had to just turn out the light and go to sleep because I could have kept reading.
Want to read a good book about Maine? In the woods? With intrigue and a whole bunch of "who done its?" Start here.