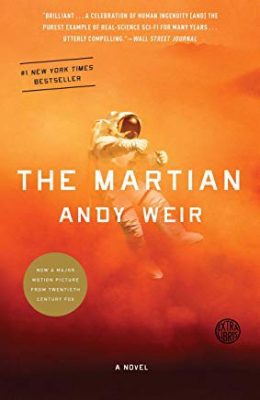 Never saw the movie but I want to now. Wow!
What an adventure Mark Whitney had being left on Mars after an accidentwith the rest of his crew who had to bolt thinking Mark was dead…he should have been but somehow survived. Now what do you do when you realize that the next spaceship to Mars is coming in over a year…about 1500 kilometers away from where you are? Well this botanist was very creative and would have made a great settler in the 1700's.
I could not put this book down and hated for it to end. One problem after another that needed real creative engineering.
If you are looking for a good summer read, this is a great choice.