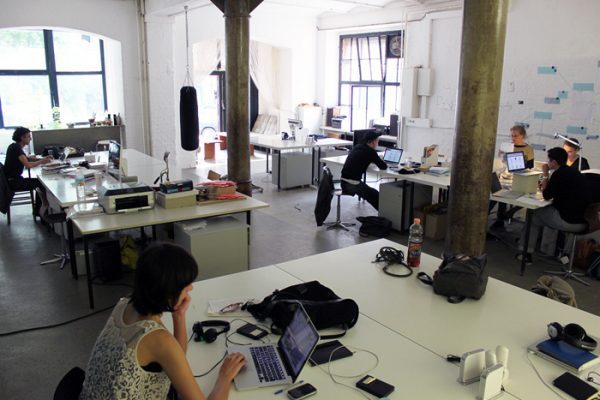 Work has changed…and continues to change. Career practitioners need to pay attention. There is much talk out there how millennials are forcing the change of work and I think they have been given too much credit. Many boomers like and want the changes too. (As do all the other generations). I believe our economy is changing and all generations are changing with it. This also means that companies need to be nimble in order to succeed and deal with these changes in our workforce.
It appears to me the U.S. economy is a bit like a teenager with the growing pains of changing from a manufacturing economy to a service economy. And then overlay the changes in technology and the dearth of work after the 2008 crash, and you have an economy trying to figure itself out. This creates a very dynamic place to work.
Maine Career Development Association had Geo Twigge, HR expert for IDEXX ( the leader in diagnostics and IT solutions for animal health and water/milk quality in Portland Maine) keynote our conference in June 2016 and we were all astounded at how IDEXX has changed how they deal with the workforce. Yes, they are focused on the millennial workforce because they will be the largest percentage of the workforce in the next 5-10 years as Boomers leave, but I think the changes benefit everyone.
So what are the BIG changes?
Clearly flexibility in work is one of them. People want to be able to work from a distance, adjust their hours, work with different teams of people, and have the opportunity for growth.
Here is a list of trends that came from our conference and from the book, The Future of Work.
"Disruption" will be how new companies come about (Think Air BnB, Uber)

Fast beats slow. Companies need to be current and respond quickly (Think Twitter)

Perks & benefits will need to increase, pay alone is not enough to keep people

Companies need to develop a plan for 'boomerang' employees. In other words, it is not uncommon for an employee to leave a company and come back at a later date

Social media will be used more and more for finding candidates

Companies are developing employee referral programs

Job offers will come with more flexibility options

An increase in digital platforms such as career portfolios, career websites/apps, digital job fairs, but there will still be a need for a resume

It still will be "who you know" or "who knows you"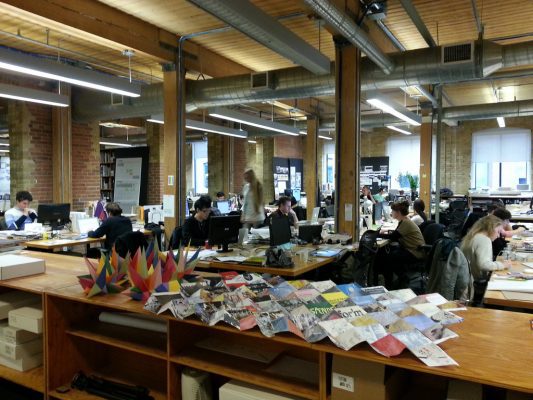 So what did IDEXX do?
Embraces and promotes the concept of collaborative space across the company. Offices are a thing of the past for IDEXX – even the CEO sits in an open space without walls or doors. People can work from any of the dozens of collaborative areas designed in a variety of ways to accommodate work needs

Encourage cross-functional collaboration across teams, departments and lines of business. IDEXX's open space concept helps foster more collaboration across the company and IDEXX goes one step further by creating project teams that bring people together from different backgrounds and ways of thinking

Allows people to use their own portable devices for work. IDEXX has adopted a bring your own device program that recognizes the fact that people can be more productive on devices that work best for them.

Broadens the definition of "IDEXXer." This is the term used to define people who work for IDEXX and it goes beyond the traditional employee to include the increasingly important contingent/contractor workforce.

Gives real-time feedback and coaching on performance and development. IDEXX helps veterinarians provide real-time care to pets and this same concept and philosophy informs their approach to the growth and development of people.

People will be able to apply to positions at IDEXX simply by connecting their LinkedIn profiles.

Created a vegetable garden to so all employees could intermingle from across all levels and departments
Off-Site Employees. With companies allowing people to work from home and the prevalence of freelancers in the workforce (54 million Americans), businesses and managers need to change the view that "seat time" is equal to "adding value." (I once worked a colleague who was at his desk for 8 hours but was on ESPN.com 90% of the time. He did work very hard to get the customers out of his office as quickly as he could.) One in five Americans work from home and telework. This is expected to increase 63% by 2018. (Source: US Chamber of Commerce Foundation The Millennial Generation Research Review)
I have found that I am much more productive working from home. There are few interruptions (besides my timer going off every 30 minutes to remind me to get up and move). We need to look at value-added and find ways to measure that and not be focused on "seat time" and to let our clients know that 'value-added' needs to be their message.
Motivation. Gallup polls on millennials show they are indeed motivated by money but "purpose" and growth in the job are also key factors. Companies need to allow for new employees to see how their work will add-value to the company and the greater society and for them to see opportunities to grow within this company…or you will see people leaving your company. Millennials do not have a strong attachment to any one company and will leave for opportunity.
I was very interested to hear what Dr. Rich Feller, a real thought leader on this topic, had to say about the changes in our economy and workforce. Here is a summary of my interview with Rich on September 22, 2016. (Read More).
What can career practitioners do to help our clients in this "teenage" economy & workforce?
See themselves as independent contractors who 'add-value' to the company

View their employment as a place to learn

Provide the framework to help them articulate their skills, values, and passions.

Help them share their vision to their employer where they would like to be in the future

Help them embrace the power of networking for their current job

(What value can I add to my current employer?

) and their future work (keeping doors open and being ready for opportunity)

"

Stay current".

Read more. Talk with people who are embracing the changes now…these changes are not

coming

, they are

here.
What are your thoughts on helping our clients prepare for the
changing current economy and workforce?
Additional Resources
Read my short book review of The Future of Work which was recommended by Gio Twigge at our Maine CDA conference.
Information on freelancers (Read More)
'Millennials want purpose more than paycheck' found at Gallup. (Read More)
National Career Development Association Career Developments magazine, Winter 2015 has numerous articles on the new reality of businesses and the future workforce. *Must be a member of NCDA to have received this issue.
David DeLong is a real game-changer in looking at the world of work in this century. We brought him to Maine Career Development Association for a full day workshop a couple years ago and he was amazing. (Learn more)
---
Jim Peacock is the Principal at Peak-Careers Consulting and writes a weekly email for career practitioners. Peak-Careers offers discussion-based online seminars for career practitioners focused on meeting continuing education needs for CCSP, GCDF and BCC certified professionals as well as workshops for career practitioners and individual career coaching.
He is the author of A Field Guide for Career Practitioners: Helping Your Clients Create Their Next Move and The Adventure of Finding Me in New Zealand. He is also the recipient of the 2020 Kenneth C. Hoyt Award from the National Career Development Association and the Mid-Atlantic Career Counseling Association's Professional Contribution's Award in 2020.
Sign up to receive my TOP 10 TIPS WHEN WORKING WITH AN UNDECIDED PERSON. You will also receive the career practitioner's weekly email on a variety of career topics, industry news, interesting events, and more. (Sign up)