Technology tips for career practitioners. It is important that we stay as much "up to date" in technology as possible.
Learn how to stay current and the top technology tips for career service providers from our guests today, the Technology Twins.
See my other blogs on professional development.
Our Guests today
Melissa Venable, PhD works at HigherEducation.com where she creates web content on a wide range of topics related to college and career decision-making. In this role she also conducts an annual research project reporting online education trends, and moderates a weekly Twitter chat covering issues in technology and higher education. Melissa is a certified career coach and currently teaches online courses as an adjunct instructor for Saint Leo University and the University of South Florida. Melissa is on the Governing Board for National Career Development Association, currently holding the secretary position.
Debra Osborn Associate Professor and Career Counseling Program Coordinator at Florida State University. She has been a counselor educator for over 20 years and enjoys teaching career development theories and techniques. Deb also enjoys finding ways to use technologies in creative ways to make learning (and teaching fun) and has consulted on how to do this using wikis, podcasts, chats, blogs, among other tools. Debra is a Past-President for National Career Development Association.
Check out their Technology Twins blog at https://technologytwins.com/
Watch this 21-minute interview now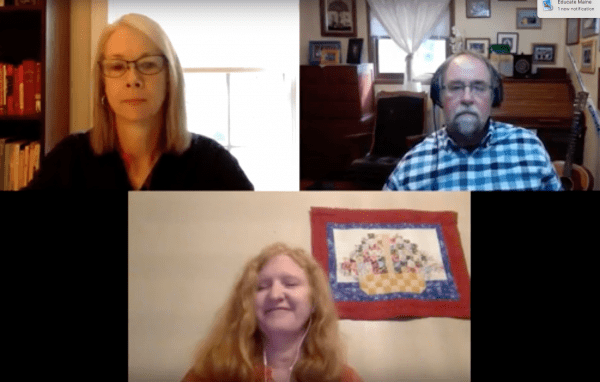 Jim Peacock is the Principal at Peak-Careers Consulting and writes a monthly newsletter for career practitioners. Peak-Careers offers discussion-based online seminars for career practitioners focused on meeting continuing education needs for CCSP, GCDF and BCC certified professionals as well as workshops for career practitioners and individual career coaching.
Sign up here to receive my TOP 10 TIPS WHEN WORKING WITH AN UNDECIDED PERSON. You can also receive the career practitioners newsletter which includes a variety of career topics, industry news, interesting events, and more.