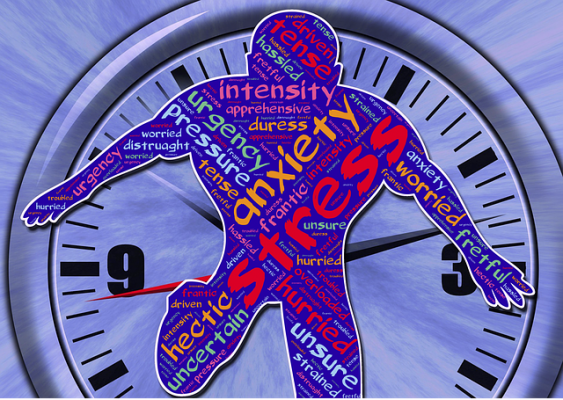 There is so much to be stressed out about these days, from the uncertainty of politics, to our daily To Do list, worrying about our kids, worrying about our parents, and much more. In order to be the best career coach or career service provider as possible, we need to figure out how to reduce our own stress first.
I think Super Tuesday made me nervous, along with all the talk about the COVID-19 this past week.
So what can we do when we are stressed out?
Here are six (6) things I do when I am feeling stressed out.
Make a "To Do" list of everything I need to do in the upcoming weeks…this is long. Then at the end of each day, I create a "To Do" list for the next workday with only three (3) things on it. What are THE most important things I need to do? Then I start my day with #1. I don't check emails. I don't login to social media. I get 1 or 2 of these done before I start getting distracted.
I always have my radio on when I am driving, often listening to Public Radio news. Sometimes this is what is causing me stress though. So I will occasionally turn off the radio or put on classical music…no words, just beautiful soothing music.
Walk away from technology throughout your day. I set a timer for 45 minutes so I will get up and move a bit. A recent Daniel Pink, Pinkcast, (I love his brief videos) showed a 20-20-20 method. Every 20 minutes, stop looking at the computer and look at least 20 feet away at something, for 20 seconds. It's good for your eyes but also good for your mind to take a break from the computer screen.
Meditation breaks for me are 2:30pm daily. I have the Calm App on my phone set to remind me to stop and take a 20-25 minute meditation break. I have a number of meditations either recorded or saved on my phone. There are days it simply can not happen, but most days, I take this break and I am better for it. More energized, calmer, and more focused.
When I am really feeling like lunch is going to be "thrown down as fast as possible or eaten while I keep working" these are the days that I will often eat my lunch "mindfully". Take 10 minutes and focus. What I mean by that is, I do not read, I do not watch t.v., I do not look at my computer, I just eat my lunch, one bite at a time and look out the window…take a bite and set the fork down or the sandwich down. This is simply focusing and is amazingly relaxing. Try it sometime.
Start your day doing something slow. I have been doing Qi Gong or going for a walk before my breakfast everyday. You can slow down by journaling, or reading five pages in a book, or just sit for 5 minutes. But do NOT start your day "on screech."
Bonus stress relief activity for me: When I get really upset about something politically that I read, I will take the time to email my state's Senators and Representatives. It helps me feel like I am actually doing something. It's minor, but I do think the people we elected need to know how we feel and it does help me reduce stress a little bit by putting it into writing.
I also took the Greater Good stress test and it turns out I came back with an "average amount of stress." Not sure if this makes me feel that much better but I guess it's good to know. Take the Greater Good Stress Test
If you have gone this far 🙂 you should also read my blog Three Reasons to Practice Mindfulness
Jim Peacock is the Principal at Peak-Careers Consulting and writes a weekly email for career practitioners. Peak-Careers offers discussion-based online seminars for career practitioners focused on meeting continuing education needs for CCSP, GCDF and BCC certified professionals as well as workshops for career practitioners and individual career coaching. He is the author of A Field Guide for Career Practitioners: Helping Your Clients Create Their Next Move
Sign up here to receive my TOP 10 TIPS WHEN WORKING WITH AN UNDECIDED PERSON. You will also receive the career practitioners weekly email on a variety of career topics, industry news, interesting events, and more.