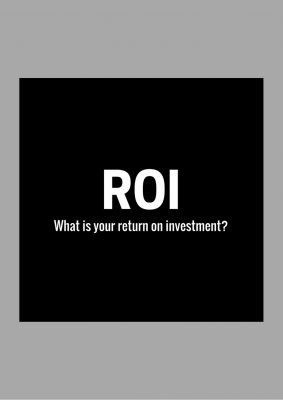 Skills can be developed through on-the-job training, short term certificates or diplomas, even on-line through YouTube or Lynda.com, as well as college degrees. Our economy needs ALL kinds of skills to run. This struck me as I have been working with a number of clients recently who have done very well in the world of work without a college degree.
Bryan Alexander says "Goldman Sachs shared their analysis of higher education for investors a few weeks ago, and it's an important document for people in higher education to consider.  Goldman is enormously influential in the finance world, and also in government, two realms with a lot of clout in academic institutions. Is the ROI of attending college worth it?"  (Read his analysis)
"Marc Miller of Career Pivot stated that in Houston the group of people with a degree who has the highest unemployment rate are Law degrees with 18% unemployment " and Taylor Pearson says "we may have crossed the threshold of whether a Masters degree is worth it as an investment. with the exception of some hard sciences".  CGI a local software company is hiring like crazy right now and they do not care if you have a degree or not, they are looking for people who are curious and like to solve problems – young people who are creating APPS, for example, are great".
Read the entire Goldman Sachs report here on page 9.
I'd like to also point out that the Brookings Institute in 2013 stated that 1/2 of all STEM jobs did NOT require a 4-year degree. So when we think of science skills/aptitudes we need to remember that many jobs require these skills, from technicians to scientists.
More on this topic in the near future…
Jim Peacock is the Principal at Peak-Careers Consulting and writes a monthly newsletter for career practitioners. Peak-Careers offers discussion-based online seminars for career practitioners focused on meeting continuing education needs for CCSP, GCDF and BCC certified professionals as well as workshops for career practitioners and individual career coaching.
Sign up here to receive my  TOP 10 TIPS WHEN WORKING WITH AN UNDECIDED PERSON.  You can also receive the career practitioners newsletter which includes a variety of career topics, industry news, interesting events, and more.