By Kathleen Meyer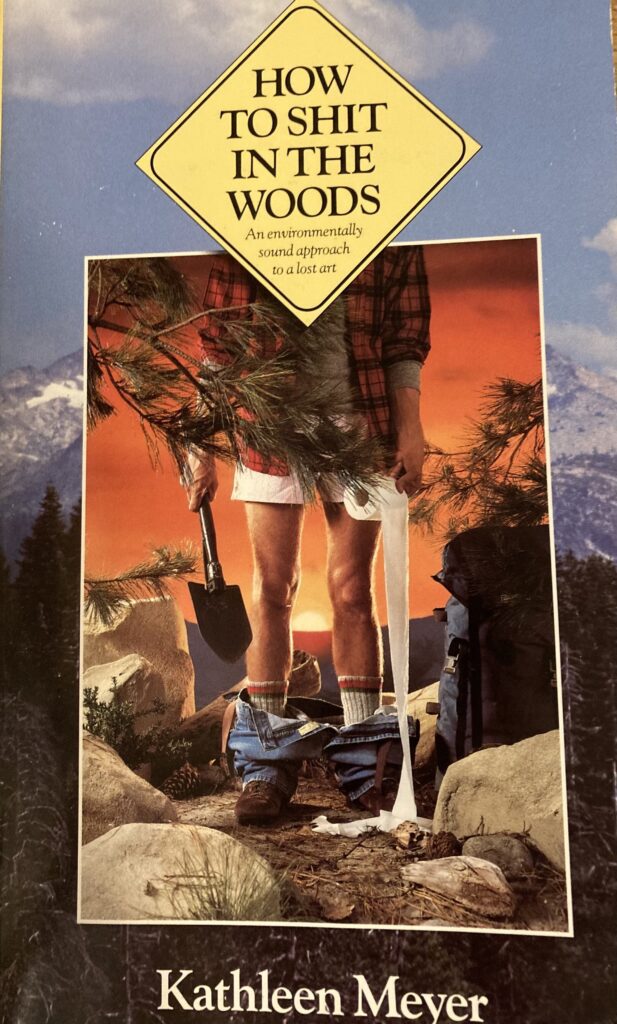 I received this in my Christmas stocking. Seriously. My wife found it for $1 and thought it would be a good gift for her backpacking husband.
I figured (and she probably did too) that it was a funny book that would be filled with chuckles. And it is. But it is also an environmental book with tips and explanations on why we need to be more aware of the fecal problem we are having in the wild. Amazingly this was written in 1989…Kathleen was WAY ahead of her time.
She talks about what happens when 1000's of people go down the Grand Canyon raft trips and only have a few places to poop. It is disgusting unless people carry out their deposits.
I know that when I was backpacking the John Muir Trail in 2012 that when we were above treeline and I had to go in the morning, I had few choices but to turn over a rock, only to discover I wasn't the first person who turned that rock over.
Its great that more and more people are getting into the wilderness but without a proper way of digging a hole in the ground or having latrines, then our option is to carry out.
I love so many of her descriptions of the use of word as well as stories from people who have had problematic poops on the trail. Some of truly hilarious.
Here is one descriptor of many. Can eat sawdust and shit 2 x 4's (means the person is overworked)
If you are an outdoor person and want to know WHY it is important we have this discussion, read this book (if you can find it). And it also has tips on WHAT we can do too. Even one chapter just for women.