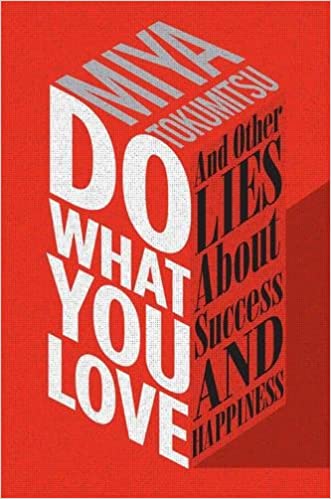 By Miya Tokumitsu
This book came recommended to me (can't remember who but I have a e-note with lots of book recommendations) and I recommended it to my book club in our career counselors Facebook group.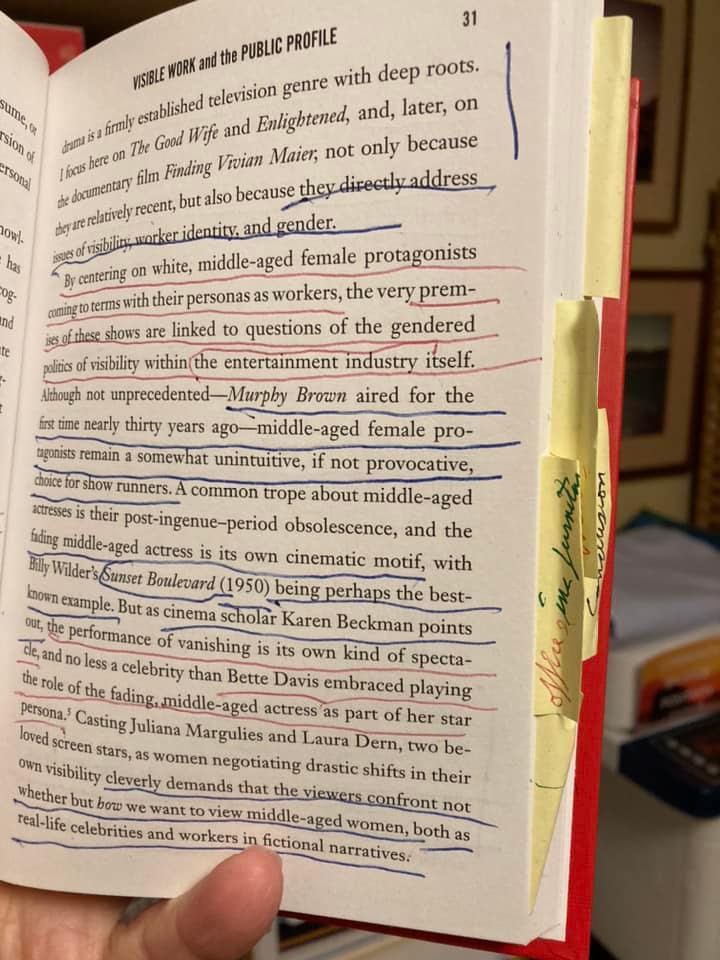 The used book I bought is filled with highlights, sticky notes, and hand written scribbles on the inside cover and throughout the book.
It was actually quite funny because some pages had nearly the entire page highlighted or underlined 🙂
As a career service provider I was looking for advice on what to do but this is more about why our society is so fixated on the mantra "Do What You Love (DWYL)" and the downsides of it.
Some of the results of this mantra mean that there are many people with college degrees, doing work they thought would be work they love once they got their degree, and instead they are doing work that does not require a college degree and they also have huge student loans.
Companies love to lure people in to do work they love only to pay them little like child care, or interns, or adjunct faculty, then pay them little while the owners make money. All the while many of these people believing they are doing what they love but never can move up to make more money.
Many of these jobs that fit into the DWYL category are minimum wage and people are not able to raise a family on it. The DWYL mantra clearly favors the rich who can afford to send their children to college (who cares if the college costs $60,000 / year), and then find a job for their son/daughter to do.
She rails on all kinds of systemic things like temp agencies as paying little, offering hope of full-time work but never getting it. But I don't buy all her arguments. I see lots of people who get FT jobs from internships as well as FT jobs from temp agencies.
She makes good points about how this idea feeds the higher education institutions and many companies who promise a future but don't deliver…except to make millions for the owners. But apprenticeships have been around for centuries and they worked out
There clearly is an elitist and socio-economic thing going on in the US in particular that benefits the wealthy, but some of these systems are still great, like temp agencies, and adjunct. But higher education needs to figure out how to operate their schools AND pay faculty a living wage.
I have more thoughts on this and hope to come back to it soon.