Where are you in your own career development?
Would you benefit from hiring a business coach?
I know I did.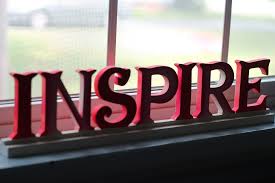 As a career coach/practitioner, if you believe you provide value to your students/clients, is it time for you to hire a business coach to help you improve?
I was reluctant to hire a coach to help me with my private practice but after about 3 years of being full-time with Peak-Careers Consulting, my business was leveling off and I wasn't growing as much as I wanted. Hiring a business coach was an investment I wasn't sure I could afford. Or was it an investment I could NOT afford to NOT hire a business coach?
I already have an Advisory Board for Peak-Careers made up of six people who are familiar with career counseling and providing career services. It is made up of a diversity of people and views that I consult with regularly. But their expertise does not include running a small business and all the intricacies it takes to be successful.
My arguments for hiring a business coach are true even if you are not in private practice. How will you improve your own career?
Just like what we can do helping students/clients, a business coach can "nudge", support, and inspire us in our own career development.
Why I hired a business coach…
I needed someone who understood small businesses and could help me think differently. Someone to challenge me to grow and to guide me on a regular basis. But most importantly, to hold me accountable to the action steps we create in our meetings.
My "to do" list had items on there that kept being moved to the next week or month. I knew I should be doing them but it was my inaction that kept me from doing them. My business coach would give me things to work on and when we met again in two weeks, I really did my best to do them knowing she was going to ask.
How I hired a business coach…
The first thing I did was ask my network of private practitioners if they had used a business coach and if they found it valuable. Some had used a business coach, many others had not. Most found value hiring, some did not. The key is to find the right business coach for you and then to do the work.
After asking my network, I checked out a number of business coaches websites and eventually took three of them up on a complimentary 30-minute coaching session. I highly recommend taking them up on this 30-minute session to see if it is a good fit. Do you like their style? Do you feel a connection? Did you pick up any tidbits that help you move forward?
Eventually, I went with Mandy because I felt like her strength was working with businesses who have been in business about 3-5 years to help them move forward to that next level.
What my business coach has done for me…
My business coach does not know as much about career services as my Advisory Board but knows the struggles of a small business. She has helped me reframe my thinking about what it takes to run a business. Here are just a few things she has helped me with:
Focusing my time daily. I now use a "to do" list with only 3 things on it each day

Focusing my longer-term thinking by using a 3-month whiteboard wall calendar

Rethinking how I use my Advisory Board (not an easy conversation to have with your Board)

Discussing pay for virtual assistants

Changing my marketing message to appeal to my ideal clients

How to grow my e-mail list

How to grow my individual career coaching clients

And much more… including her being "cheerleader" of sorts pumping me up when I needed it and challenging when I needed it.
An outside perspective…
There are simply things as an individual in private practice that you want to discuss with someone and that someone is not always in your network. Even if you are not in private practice, having a business coach, or possibly a life coach, can help you move forward in your own career development. By hiring a business coach you are able to have the discussions on topics that may be uncomfortable having with your network.
People in the business world often will hire life coaches or executive coaches. But I came from higher education and the thought of hiring someone to coach me never crossed my mind. I encourage you to consider the question of "How will you grow in your profession?"  "Could a business coach be what you need to move forward in your own career?
If you are thinking about starting a coaching business or are struggling with yours, you may want to check out our 5-week, online seminar, Building Your Coaching Business.
————————————–
Jim Peacock is the Principal at Peak-Careers Consulting and writes a monthly newsletter for career practitioners. Peak-Careers offers discussion-based online seminars for career practitioners focused on meeting continuing education needs for CCSP, GCDF and BCC certified professionals as well as workshops for career practitioners and individual career coaching.
Sign up here to receive my TOP 10 TIPS WHEN WORKING WITH AN UNDECIDED PERSON. You can also receive the career practitioners newsletter which includes a variety of career topics, industry news, interesting events, and more.