"Get out of your comfort zone." We've all heard this but some people think that there is only one zone beyond "comfort" and they call it "panic" or "freakout".  Bryan Murphy who recently took a seminar from me explains to his students that there are actually three zones to think about.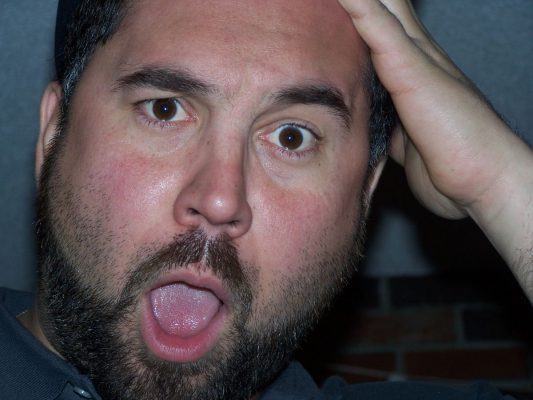 Comfort zone, where no learning takes place. People are complacent here and often go through the motions that they are doing something.
Freakout or panic zone, again, where no learning takes place. When you freakout, you shut down, not much good is going to happen here.
But what lies in between is the key. In between comfort and panic is a zone that Bryan calls the stretch zone. This is where learning can happen.
All too often people go from comfort zone all the way to freakout / panic zone without slowing down…not collecting $200…not even stopping to eat. If people can identify where they are most comfortable and where they panic, finding something in between is reasonable. How do we get our students / clients to find real learning in that stretch zone?
1. Fear of failure. One thing we can do is to address the elephant in the room for many people: a fear of failure. Too many people think that failure is only for losers. The reality is that failure is how we learn. Babies fall a lot before they learn to walk. Adults are no different. We need to help our clients / students embrace failure as a learning opportunity.
2. Action. In order to 'nudge' people out of their comfort zone and into that learning zone we are calling the stretch zone, people need to take some form of action. Our job is to help people identify action steps that move them out of their comfort zone and NOT to their panic zone. If a step is too big, they may be overwhelmed. Too small, and nothing happens – same old, same old. Our jobs as coaches is to help people find action steps where real learning can take place.
I was working with a very experienced I.T. client recently who had been laid off and was desperate to find work here in Maine. He was applying to five or six job boards, searching Craigslist, and applying online…quite comfortable doing this. I told him this was not where he should be spending all his time and effort as he and 10,000 other people were doing the same thing.
Nudge, nudge. What about the 354 LinkedIn connections you have with a robust LinkedIn profile? How about you call ten connections a day? That will keep you busy for 30 days 🙂
I don't know the end of this story but I do know that moving him to his stretch zone and picking up the phone and calling people or taking them out for coffee will likely result in more action than his five or six job boards.
3.  Perspective. As we work with people, the one thing we can give them that they need is perspective. They need to know that there is a zone in between comfort and panic and we can help them identify things they can do in that zone to learn. We can let them know that they are in a transition and that everyone goes through transitions in our lives. All transitions have an END (you must accept that something needs to end before you can move on), a MIDDLE (where things seem fuzzy, and unknown, and uncomfortable), and a BEGINNING (where you WILL become something new). Perspective is the one thing I feel really helps many of my clients.
4. Intentional serendipity. Help people understand that chance events are simply a part of life and have happened to us probably every day of our lives. Being 'intentional' means taking action but then you have to be open to the serendipitous opportunities that come from that action. People need to accept that chance, luck, serendipity, and happenstance are good for us. It is where opportunity hides and where real learning happens…outside their comfort zone.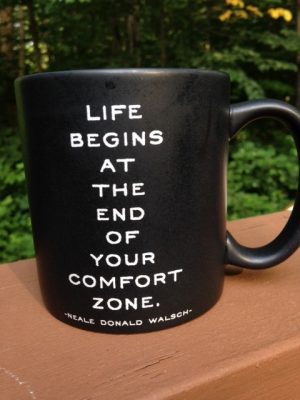 What do you do to 'nudge' your clients / students out of their comfort zone?
————————————————————-
Jim Peacock is the Principal at Peak-Careers Consulting and writes a monthly newsletter for career practitioners. Peak-Careers offers discussion-based online seminars for career practitioners focused on meeting continuing education needs for CCSP, GCDF and BCC certified professionals as well as workshops for career practitioners and individual career coaching.
Sign up here to receive my  TOP 10 TIPS WHEN WORKING WITH AN UNDECIDED PERSON.  You can also receive the career practitioners newsletter which includes a variety of career topics, industry news, interesting events, and more.