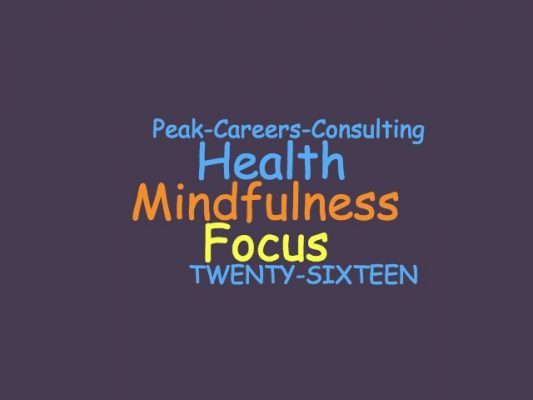 I have been inspired by Chris Brogan's blog that he has been doing for ten years where he chooses 3 words to guide him through his year. I have also spoken with my good friend Sabrina Woods about this in the past and decided that this year was my year to do this.
New Year's resolutions and goals are great but I really like Chris Brogan's idea of choosing three words that you can remember and that guide you in your decisions and thoughts throughout the year. As I approach my 4th anniversary of full-time with Peak-Careers Consulting, this exercise "feels" right to me. I've learned so much about owning my own business since 2012 and each year gets clearer to me. Each year I've grown and I can only hope that 2016 continues to that trend.
Here are my three words and what they mean to me.
[Read more…]

about 2016 My Three Words