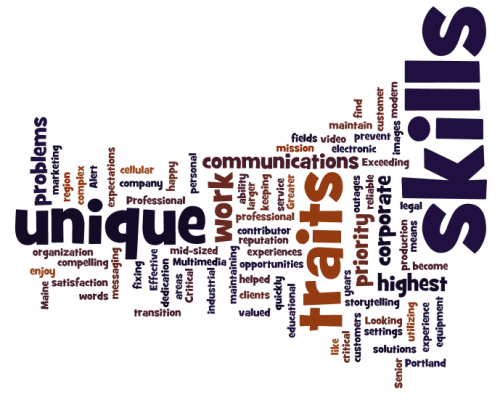 I believe the core of our work as career coaches / counselors is to help our clients articulate their skills.
This is an essential foundation for the career development process. I am working with a number of clients right now that struggle with defining what skills they bring to the workplace. Our work together is focused on really mining out what they do and what makes them unique. In other words, what value do you add to the workplace.
For example, after three meetings with this client, he was able to state this as his value-added statement.
I have the ability to find solutions for complex problems by utilizing my work experiences and skills. I enjoy the personal satisfaction of keeping the customers happy by fixing problems quickly and maintaining the equipment to prevent outages. In doing this I have helped Critical Alert maintain a professional reliable reputation with customer service being at the highest priority. I would like to work for a company where I can transition my skills to work in other electronic fields, communications, or cellular areas where that same dedication to critical messaging is at their highest priority.
Once we had this refined, we were able to develop his resume, cover letter, LinkedIn Profile, and prepare for an interview.
[Read more…]

about 4 Steps in Helping our Clients Describe their Skills : The foundation of the career development process