FAQ's regarding
Career Coaching with Jim Peacock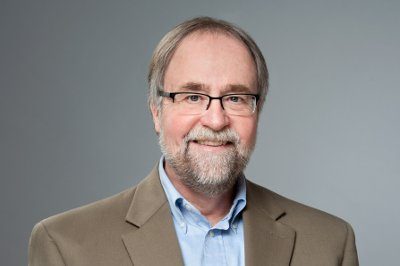 I think I am ready to invest in this process. What do I do now? 
Contact me at JimPeacock @Peak-Careers.com or call me 207-649-9761 to determine the best package for you and set up your first session.
Who are your clients? 
My clients are college age to Boomers. I have worked at three different colleges as a career counselor over the past 20 years. A community college, and, Bates College and Colby College, both private liberal arts colleges. I have worked with lots of mid-life career changers as well.
Many others only have work experience, no college degree. Nearly everyone is unhappy with their current career and are looking for ways to reinvent themselves or to find a different company to work for.
How are you different than other career coaches?
I am very practical, straightforward, and action-oriented. I believe that you can create your own luck by using, what I call, "intentional serendipity".
How many times would we meet?
For most people, we would meet every other week so that you have time to process the information, think about your career in a different way, and to complete the homework. I have different plans available that range from 1-6 sessions. It really depends on what you are looking for. (Best way to determine this is to set up a complimentary 30-minute session).
What are the results I can expect?
You can expect to:
get a clearer vision of what your strengths are in the workplace
develop a value-added statement that you can share with others to discover more job opportunities
create a resume and LinkedIn profile that reflects the values, skills, and passions that demonstrate your 'value-added' statement
understand the current job seeking strategies to be successful
know what online job searching tools are best for you
Because I customize to meet your needs, your results might include a mock interview or other career-related topics that you need.
What is expected of me?
That you will view this relationship as a partnership in your career development.  I typically assign action steps in each session as a way to 'nudge' my clients to move forward in the process. If you do your homework and are invested in the process, you will find positive results. You are in charge of each session…I am there as a coach to support you to move forward. I will be honest and as constructive as I can be and hope you are willing to listen and learn.
What type of person do you work best with?
I work with people who are ready to make progress toward their next career move. I believe people can create "luck" by embracing what I call, 'intentional serendipity' — being willing to take action and being open to discovering new opportunities by accident. I work with people from college age to Boomers. who may be frustrated that what they have been trying to do has not worked and they are ready for help to move forward.
When I don't think I am a good fit for a client, I am happy to refer to other career coaches. I know quite a few coaches and all of us have our areas of expertise. 
How do I pay for the sessions?
I can take credit cards using PayPal and I also accept checks.
Payment must be made in advance of the session.
How long is a session? How long do I have to finish a package?
A typical session is one hour.
You have six-months to complete a package.
Where are you located? How do you meet with people?
I live in Vassalboro Maine but 99% of my sessions are done using a video-conference platform called Zoom. Similar to Skype, FaceTime, Google Hangouts, WebEx, GoToMeeting. I find zoom to be simpler.
How long have you been doing what you do and how did you get to be a career coach?
I have over 30 years experience helping people make career decisions from high school, college age, mid-life career changers, through Boomers who are trying to reinvent themselves.