I'm selling autographed copies of both my books!
Field Guide for Career Practitioners
This book is for anyone who provides career services to people – career coaches, academic advisors, career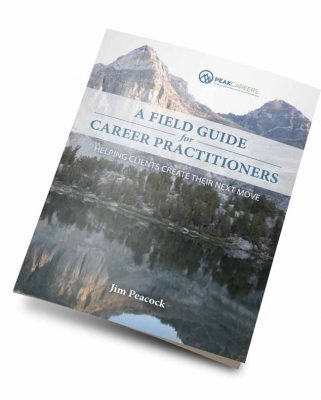 counselors, Department of Labor employees, one of the many people who work in our K-12 schools, adult educators, and others.
For years, I have been helping career service providers improve their skills so that the greatest number of people will receive quality career services. This book is a compilation of my best practices with students and clients over the years. Practices include Happenstance theory, card sorts, helping people change their mindset in their career development, and more.
The Adventure of Finding Me in New Zealand

People often ask me if my life changed after I nearly died. I respond that I used to look at life as an adventure hiking through beautiful mountains towering above me, and the valley I'm walking in is filled with Indian paintbrush, mountain lilies, and a myriad of other flowers. After nearly dying in the Grebe Valley flood, I view life as that same mountain valley and meadow, but now realize I am walking on a narrow trail and never know when I could fall off. Life is both good and bad, happy and sad, and it is also truly short. Life is precious so you must treasure every moment.
Writing this book was a walk down memory lane as I relived so many memories of so many wonderful people.