Staffing and Recruiting Agencies

When to refer a client or student.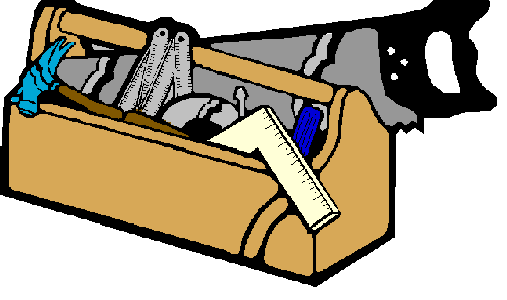 Career coaching is not an exact science and results can not be guaranteed. Kind of like fishing. I can take a person fishing to my favorite spots with my preferred lures, but it does not guarantee we will catch fish… it depends.
Same is true with career coaching. Many things are out of my control.
I can assign work to my client…but did they do it?

I may encourage them to network but they might make a "bad impression" not a good one (See it Cuts Both Ways)

Sometimes it just takes more time than the client expects

*You can fill in as many areas here as you'd like…there are lots of examples of things out of our control as career service providers.
I was working with a client who had taken time off to care for his elderly parents and wanted to return to the workplace. He could not go back to his past job and was ready to find new work. Very bright man. Always seemed to understand what needed to be done, but had difficulty with the networking required to find his "ideal job". After a number of failed attempts, I suggested he contact a local staffing & recruiting agency to find work and extend his savings, while he continued his search for the "ideal job".
Staffing agencies fill temporary, full-time, part-time, temp-for-hire, and even permanent positions. Recruiting agencies can do the same but are typically working with companies that are hiring professional and executive positions. Recruiters are always looking for talented people for specific companies and often in specific industries. Finding the recruiter that meets your client's needs is the key to success. (Watch for my interview with a recruiter and a staffing agency owner next week for ideas on how to do this).
Coaches and clients may want to utilize staffing and recruiting agencies but it does not replace the work we do as career coaches, it can complement our work.
Here are 8 reasons why you might refer a client/student to
a staffing and recruiting agency.
A stay at home spouse can ease back into the workforce and try different employers in the area

A temp or contract position still gives time for a person to continue the search for a full-time permanent position

It can extend a person's savings or out-placement severance pay

Prevents a gap in their resume

Gets a person's "foot in the door" which can often lead to full-time work

A person with few skills or experience can build skills and work experience…like a coop or internship

If a person is new to a geographic area, it is a great way to build their network and references

Recruiters specialize in specific areas and when you find a recruiter who is looking for people in the industry you want to work in, they can be real assets in your search
Remember that staffing and recruiting agencies do NOT work for the job-seeker, they work for the company hiring. It is their job to find the best candidate for the position so that the company will come back to them and ask for more referrals.
As a career coach, we need to have many "tools in our toolbox" and referring to a staffing and recruiting firm is just one of the many tools we should have available to us.
Photo credit: Pixabay / Tumisu
Jim Peacock is the Principal at Peak-Careers Consulting and writes a monthly newsletter for career practitioners. Peak-Careers offers discussion-based online seminars for career practitioners focused on meeting continuing education needs for CCSP, GCDF and BCC certified professionals as well as workshops for career practitioners and individual career coaching. He is the author of A Field Guide for Career Practitioners: Helping Your Clients Create Their Next Move
Sign up here to receive my TOP 10 TIPS WHEN WORKING WITH AN UNDECIDED PERSON. You can also receive the career practitioners newsletter which includes a variety of career topics, industry news, interesting events, and more.