This is a follow up to my blog last week on my
2019 Book Reviews
my annual blog for book lovers…like me.
Typically, I do an interview related to my blogs each month, and this month is no different. What is different about this interview is that I interviewed three people "live" while attending the Mid-Atlantic Career Counseling Association Conference (MACCA) 2 weeks ago and then "discovered" another book lover on LinkedIn and just had to add her!
Special thanks to Jane Finkle, Karen Chopra, Paula Brand, and Lametra Off for talking with me about books…one of my favorite subjects.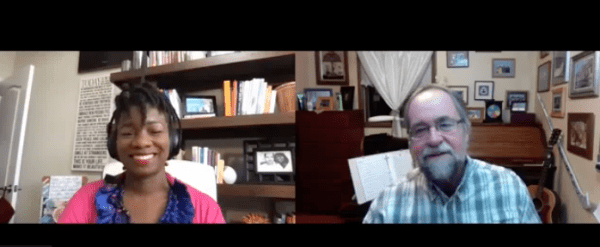 Also special thanks to Jessie Parsons, my Virtual Assistant, who edited three videos together to make one 🙂

Bio's of interviewees
Karen James Chopra, LPC, CCC, NCC, is the founder of Chopra Consulting for Consultants , which helps therapists, counselors, coaches and other consultants create thriving businesses. She also has a well-established career counseling private practice in Washington, D.C. (www.ChopraCareers.com), and has helped hundreds of clients with career exploration, job search, and career management. A former U.S. Government trade negotiator, she is the author of Coaching Career Clients on Salary and Other Workplace Negotiations and numerous other articles on the business and practice of career counseling. MCDA has honored her with both their Outstanding Career Practitioner and Lifetime Achievement awards
Lametra B. Off
, MS, GCDF, CCSP, Life and Career Coach, is the principal coach, founder, and owner of LBO Career Coaching & Consulting LLC. LBO Career Coaching & Consulting LLC is a career discovery and career development firm that offers individual and group coaching and leadership development seminars for small businesses to solve career needs and employee training or development initiatives. With a diverse background that brings a facilitative, mindful, holistic approach to career coaching, Lametra is unique in the career development world and offers a different perspective to coaching – essentially "coaching from the inside out." In her spare time, she is working on her first book, tentatively titled, "YOU?!" Lametra reads (and writes – check out her blog) about topics related to personal and professional development. She enjoys assisting others to accomplish their goals through self-discovery and self-efficacy. Lametra also loves to spend time with family, run "Rock n Roll" half marathons, eat good food and laugh with Interesting people. https://lbocareercoaching.com
PAULA BRAND founder of Brand Career Management (BCM), is a Global Career Coach & Consultant, LinkedIn Expert, Speaker, Trainer and Facilitator with more than 20 years of experience in workforce development, education, human resources and career counseling. She helps professionals strategically manage their careers, apply effective job search techniques and leverage social media tools to secure their best career options with ease. Paula has a passion for empowering mid-career to executive women. You can find out more about her and BCM at https://www.brandcareermanagement.com/
NOTE: The book Paula reviews is What's Mom Still Got To Do With It? by Illana Tolpin Levitt http://www.whatsmomthebook.com/
JANE FINKLE, MS, NCC Jane has over 20 years experience in helping individuals with career assessment, planning, job search strategies, and workplace adjustment. Prior to founding her practice, Jane served as Associate Director of Career Services at the University of Pennsylvania, where she designed and administered career programs, developed resources, and provided career counseling and advice on employment trends for students and alumni of the College of Arts and Sciences and the Wharton School. Jane created and led the "Wharton Career Discovery" seminar and served as liaison to recruiters from major corporations. She has been published in Huffington Post, Psychology Today, mindbodygreen and SmartBrief. Author, The Introvert's Complete Career Guide: From Landing a Job to Surviving, Thriving and Moving on Up Learn More at http://janefinkle.com/

JIM PEACOCK is the Principal at Peak-Careers Consulting and writes a monthly newsletter for career practitioners. Peak-Careers offers discussion-based online seminars for career practitioners focused on meeting continuing education needs for CCSP, GCDF and BCC certified professionals as well as workshops for career practitioners and individual career coaching. He is the author of A Field Guide for Career Practitioners: Helping Your Clients Create Their Next Move
Sign up to receive my TOP 10 TIPS WHEN WORKING WITH AN UNDECIDED PERSON. You can also receive the career practitioners newsletter which includes a variety of career topics, industry news, interesting events, and more. https://peak-careers.com