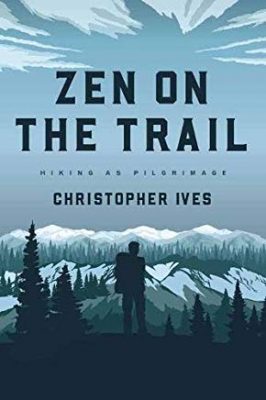 Thanks to Howard, my backpacking buddy, who sent me this book by Christopher Ives, Zen on the Trail: Hiking as Pilgrimage. This is often how I feel when backpacking…on a zen hike. He captures so many moments when I am walking and seeming lost in thought – mindful – clear – simple – slowed down. I love that feel of totally being in the moment.
This paragraph captures the essence of this book.
"By directing our attention to how we hike as opposed to where we are headed, and taking as our goal sitting quietly in the beautiful spot rather than summiting a gnarly peak, we can begin to shift from ego-driven doing mode to spirit-filled being mode, from proving something in nature to exploring how we are in nature."
It is not about hiking the PCT the fastest. Or "bagging 10,000′ mountains". It is about being there, enjoying the moment, slowing down, and simplifying our crazy lives.
If you are a backpacker or hiker who loves being outside and relishes the time away from the craziness of society and loves to stop on the trail (or just sit in the canoe) to enjoy the moment…this book is for you.