Having just returned from a great fishing trip to Canada with my 87-year-old dad, 3 brothers, and my cousin, I could not help but make the connection between finding work and fishing.
#1. Fisherman says: When I get to a new lake I try to find the best place to find fish. It might be a bay with weed beds, logs, a drop-off, or other structure for fish to hide in, but I will know it when I see it.
Job Advice: If you have found success in one industry or type of work and you enjoyed it, that is a GREAT place to start looking. You are familiar with the language and skills required and you probably know people who can help you.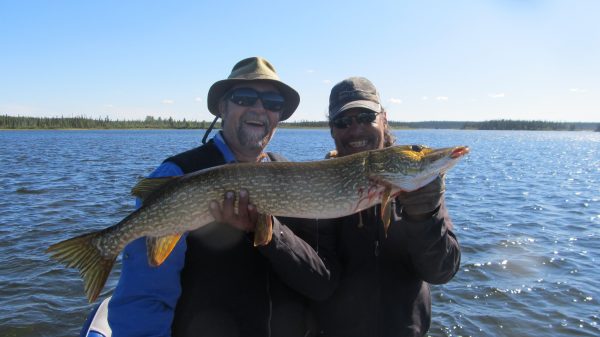 #2. Fisherman says: I've found the place, now I need to pick a lure. I always use a Mepps spinner for pike and I love the red & white colors, so that is what I'll start with.
Job Advice: Initiative. It is not bad to start with what you are most comfortable with but what worked on one lake (or job search) may not work on your next one. If you are comfortable looking for jobs on the internet, go ahead and start there for ideas. The key is to BEGIN now and try something, anything, just DO something.
[Read more…]

about 6 Ways Finding a Job is Like Fishing