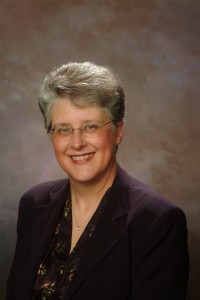 Dr. Pritchard currently provides Career Development Facilitator training to a wide variety of professionals including secondary and post secondary professionals, corrections professionals (individuals working in prisons and other similar facilities), private practice career coaches, and workforce development professionals (individuals working in state funded employment facilities).    She has been utilizing e learning technology for over 7 years, and has trained about 500 CDFs through hybrid courses.  She has delivered the CDF course nationally and internationally including clients in Peru, China, Taiwan, Russia, Micro-Asia, and Japan. 
You can find a partial listing of some The Pritchard Group's clients for Career Development Facilitator Training and CDF Instructor Certification Training:  http://pinterest.com/cjpritchard/career-development-facilitator-training/. 
Dr. Pritchard's related experience includes:
Deliver Career Development Facilitator training to individuals working with ex offenders through the National Institute of Corrections (a Division of the Department of Justice).

 

This training is a part of another certification called Offender Workforce Development Specialist, which is an expanded CDF program for individual working in correctional facilities or other supportive organizations (parole, work release, transitional services for the offender population). 
After recognizing the need for more information as a part of any CDF training, currently developing some additional modules for my own CDF course, and developing several courses to be offered as CEU's for GCDFs.

 

I have also made a recommendation to the NCDA CDF Advisory Council to add a chapter to the curriculum concerning assisting ex offenders.

 

My experience has been that workforce individuals frequently have ex offenders among their caseload.

Workforce and Workforce Training Experience

Served 12 years on local WIB in South Carolina, including 4 years of officer positions.

   

Served several terms on the Board of Directors for SETA and frequently presented at the conferences.

Served as consultant for staff development, teambuilding, and strategic planning to WIBs across the southeast.

   

Trained workforce staff across the US.

Presented at NCDA Global and Career Practitioner Conferences.

Career Development Facilitator Training Experience

Achieved status as NCDA CDF Master Trainer.

 

This designation has been awarded to about 60 individuals since it since its inception 15 years ago and indicates a high level of training and career development experience and knowledge.

 

It also qualifies an individual to provide Career Development Facilitator Instructor training. 
Chosen in a competitive process through NCDA to provide featured and in depth Career Development Facilitator training to university and government leadership in Peru, thus introducing this training to the country and leaders.

 

Worked with colleagues to develop a Spanish online CDF course and platform. 
Deliver Career Development Facilitator training and career management consulting to leadership in Taiwan and China.

 

Audiences include government representatives, business, K-12 faculty, university faculty, and administrators and directors at local, regional, and national levels within the country.

   

This work has been completed in partnership with a Taiwan based company. 

Currently in discussion with a client to develop CEU modules to support continuing education for CDFs in the Asian marketplace.

Deliver Career Development Facilitator training to individuals and groups across the US and internationally.

 

Learners come from all areas:

 

workforce, education, business, and corporations.

 

The training is delivered in hybrid format through a robust online system and through instructor contact.

 

The delivery method is in compliance with NCDA requirements.