A History of the Epic Struggle Between Individual Liberty and the Common Good. By Colin Woodard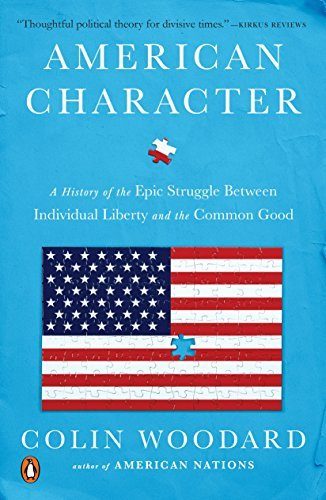 Wow, forget the state lines and borders to understand the differences in our country. Colin shows us how our country is actually divided into eleven distinct regions with underlying differences in each how people perceive the importance of individual liberty and the belief in the common good for all.
This is the view of our country from 20,000 feet that really gives some insights to how people think and act across our nation and some understanding of why. I could not help but think about a high school friend of mine, Dave M. whose parents were from the south and had moved to our suburb of Detroit Michigan. Wow! I finally understood who Dave was / is and why he said and did things.
This book also gave me a better understanding of slavery as he describes how the Caribbean slave holders outgrew their country and could not pass on any more land to their sons, so moved their slavery and work model to the south. I had a lot of "aha" moments throughout this book.